Chef finds solace, inner peace in music after losing his job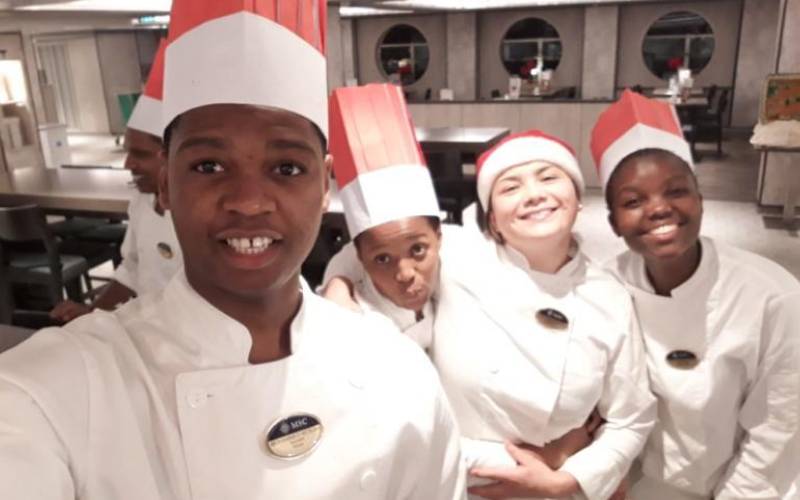 In 2019, Khamisi Mohamed landed his dream job. He was elated and considered himself lucky.
The 22-year-old was among 100 young people that were employed by the Mediterranean Shipping Company (MSC).
He was hired as a cruise chef and was optimistic this opportunity would change the fortunes of his family as well.
As a second chef aboard the luxurious MSC Seaside Cruise ship, a Swiss international shipping line, Mohamed's salary was Sh100,000. He also had an opportunity to travel the world.
"I was happy. The day I received the job offer, I didn't sleep. I knew my life had changed for the better. Good pay, traveling to different countries, meeting new people and making new friends was what characterised my one-year aboard the ship. We cruised from Europe to South America," said Mohamed.
After bidding his family farewell, he flew to the Italian city of Genoa, where the ship had docked and his stint as a seafarer started.
But few months into the job, Covid-19 struck. Sailing was halted as the world fought the spread of the deadly virus.
And just like everyone else, Mohamed was forced to come back home, his dream of making it big in seafaring having suffered a major setback.
"My world had been shattered but life has to go on," said Mohamed, adding; "I needed to adjust quickly. I couldn't just sit here and whine. I thought of something I had done just for fun while in secondary school - music - and thought may be it would be a good way to start afresh."
And for the past few months, the former student of Maweni Mixed Secondary School in Mombasa, has been spending his time at a local music studio.
"I had a lot on my mind when I landed back in Mombasa. Initially, I did not know where to start from. But, looking back, I don't regret this decision," said Mohamed.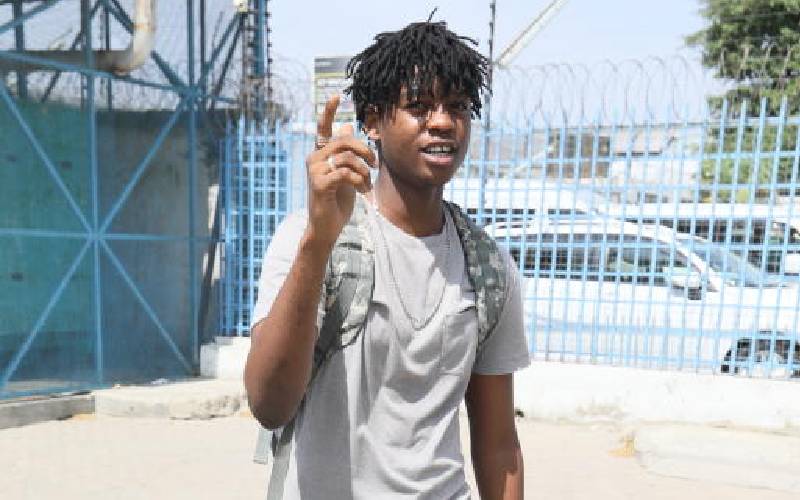 And today, Mohamed, going by the stage name, Chidivelli, is an emerging musician. He has composed one song, Mpaka Kuche, that is already gaining popularity and currently has 20,000 views on YouTube.
"I used to sing for fun during my school days. And without much choice after Covid-19 ravaged the world, I decided to try music and here I am today, with a song to my name," said Mohamed.
Apart from Mpaka Kuche song, he has released two other songs; Tunawakilisha and Street Sheriff.
"I am in the final stages of releasing another song, Feki and I hope that it will be ready for launch before I resume to work," he said, adding, "It was hard for me to get a suitable location to shoot the video due to Covid-19 restrictions. However, I later went to a secluded beach in North Coast, where I shot the video."
He said that he plans to use his extensive network locally and abroad, to further his music career.
He applauded his father, Mzee Mtsumi, who has been his major support system.
"My father has been my biggest support. He encouraged me when I informed him I wanted to venture into music. I am forever grateful," he said.
Mohammed also revealed that he has received a lot of support from fellow musicians, who have been encouraging him.
Anthony Nyandu, the producer behind Mohamed's song, said he has seen potential in him and has been pushing him to be better.
"He is a talented young man. If he had started singing much earlier, I am sure his songs would have been hits. But, it is not late," said Nyandu, the owner of Bamburi-based studio, Pee Hits.
Mohamed revealed that despite being a musician, he has not given up on seafaring.
"I want to be a professional seafarer. That is where my heart lies. Despite it being a demanding job, I miss life at the ocean."