New tricks used by tobacco firms to evade tough advertising regulations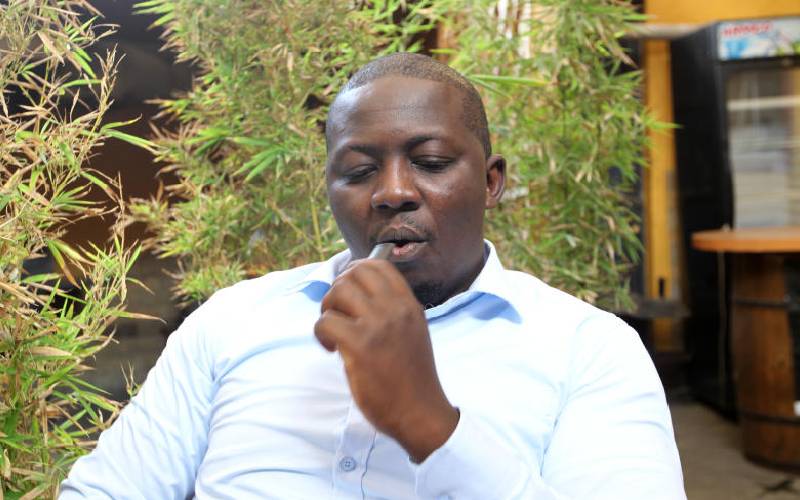 As the Covid-19 pandemic rages, the tobacco industry has been accused of using underhand tactics to market its products.
In April 2020, The African Tobacco Control Alliance (ATCA) released a statement calling on Africa to mobilise to stop the tobacco industry from exploiting the Covid-19 crisis to grow its business.
"… tobacco multinationals are using the crisis to engage in activities that either help to clean their image or challenge governments for restricting or completely banning the sale of tobacco products to reduce the effects of the disease. This practice further complicates things for Africa, which on top of the Covid-19 pandemic, is dealing with other diseases such as malaria, HIV, non-communicable diseases and poverty" reads the ATCA statement.
Tobacco control advocates in Kenya say the country has not been left behind in this subtle campaign, especially after a five-year vicious legal battle between the industry and the Ministry of Health left the former bruised. The tobacco industry, however, denies that it is engaged in advertising.
On November 26, 2019, Kenya's Supreme made a landmark ruling against British American Tobacco (BAT) after a long-drawn battle. It slammed the brakes on arguments by the tobacco multinational that the Tobacco Control Regulations of 2014 were instituted without following due procedures.
"Persuaded by the foregoing case law, we find that the Court of Appeal correctly applied the test of proportionality in resolving the friction between the competing rights of the Appellant's right to its intellectual property vis-à-vis the need to ensure a safe and clean environment, free from the hazards of tobacco use, for the public," ruled the Supreme Court.
In 2007, the Tobacco Control Act was put in place and this instituted among others, a ban on the advertisement and display of tobacco products.
New forms of tobacco
But with traditional cigarettes increasingly being denounced, tobacco multinationals are being accused of turning to other alternatives that will ensure continuity of their booming business. The tobacco industry actually acknowledges that new technology and smokeless tobacco products present a wide range of opportunities for growth.
In February this year, BAT announced plans to build a Sh2.5 billion factory to produce nicotine pouches for the African market. Its managing director Beverly Spencer-Obatoyinbo, said the product, called Lyft, which has been in circulation since introduction into the Kenyan market last year, had gained popularity.
"Given the high incidence of oral stimulant use among smokers, we believe that this new product category will provide a viable alternative to smoking," she said.
But Kenya Tobacco Control Alliance (KETCA) chairman Joel Gitali says that in bringing in new products into the market the tobacco industry seeks to get young people hooked. Some of these products include e-cigarettes, shisha and nicotine pouches mainly in urban areas.
"When people get hooked to the nicotine in these products, once they cannot afford them, the only option is to go for the traditional cigarettes which are cheaper forms of nicotine," explains Gitali.
He argues that through social media, the tobacco processors are offering services including delivery. This he says goes against the law banning the advertisement of tobacco products.
A simple search on the sale of cigarettes and pouches on the internet reveals various sites pushing products. On a popular online market site, any person can access the product. There is just one question the person has to answer about their age.
"In order to continue, please confirm that you are above 18 years of age," goes the warning with a rider that alcohol consumption is harmful to one's health. Despite this warning, it is not clear how people who are below the legal age can be filtered out.
On clicking 'Yes', four types of the product Lyft are displayed and can be ordered at just the price of Sh250 for a pack capable of carrying 20 pouches. A different site offers the same brand of five pouches at Sh55. It has no warning on the effects of the product as required by law and promises delivery in less than an hour. The price tag shows that the product is being offered at half price.
A rider goes underneath the display, "The Pouch to LYFT your everyday. Welcome to a new world of stimulation. Anytime, Anywhere. Are you in?"
The same site which teaches how to use the pouch also has cigarette adverts and prices on display as related products.
In one of the sites selling cigarettes, it is noted, "I thought about giving up smoking, but decided not to – I'm not a quitter. Inhale good shit and exhale bullshit."
Gitali states that this is advertising in a more hidden way. A source at the Ministry of Health, who spoke on condition of anonymity, said this kind of information being displayed out there still needs to be investigated and restricted.
"For instance, why would a site that operates in Kenya teach people how to use tobacco products, if advertising is banned?" questions the official.
Article 13.2 of the Framework Convention on Tobacco Control (FCTC) states that "Each Party shall, in accordance with its constitution or constitutional principles, undertake a comprehensive ban of all tobacco advertising, promotion and sponsorship. This shall include, subject to the legal environment and technical means available to that Party, a comprehensive ban on cross-border advertising, promotion and sponsorship originating from its territory."
Tobacco control advocates highlight that the tobacco industry's actions clearly go against this requirement.
Not to blame
Nevertheless, BAT denies any links to accounts that are marketing its products.
"BAT Kenya does not operate any social media account, on Instagram or otherwise, that advertises our products. The retail of BAT Kenya's products, and the products themselves, display the necessary health warnings and minimum legal age labels. We advise our customers to treat as suspicious any account which contravenes these principles," reads a response from William Elliot, BAT's Head of Legal and External Affairs to The Standard.
The company also notes that BAT Kenya's retail of tobacco products is conducted in compliance with all applicable local laws and regulations, adding that its products carry the necessary health warnings and minimum legal age labels. This includes the rules restricting the sale of cigarettes through online channels.
However, Emma Wanyonyi, the immediate former Executive Director of the International Institute for Legislative Affairs (IILA) says that the tobacco industry is known for interfering with the policy process.
She cites the court case as just a classic example, pointing out that in the five years that the case dragged, the regulations were not being implemented.
Ms Wanyonyi says, "Marketing including online marketing, open display and corporate social responsibility, which the industry has kept on pushing its products regardless of Kenya having a law against some of the activities."
She cites an example where a tobacco company partnered with a county government to run a project on environmental protection, terming this an oxymoron.
"Tobacco farming itself is destructive to the environment and now the industry wants to portray itself as a saviour of what it has destroyed," says Ms Wanyonyi.
Is vaping safer?
Prof Peter Odhiambo, a consultant thoracic and cardiovascular surgeon warns that there is no safe form of tobacco use as is being peddled.
He says vaping is just one of the smooth ways in which the tobacco industry is pushing its harmful products.
"When you have maize flour and you prepare ugali or porridge, would you say that the nutritional value is different?" questions Odhiambo over the issue of vaping not being dangerous.
The surgeon states that the modifications are being pushed by lobby groups on behalf of the industry. He warns that with more than 4,000 ingredients, removing combustion to eliminate tar does not guarantee the elimination of the other harmful ingredients.
Odhiambo adds, "Saying this form of tobacco is safer is hoodwinking people to consume the same poison."
He further terms it a psychological warfare being used to have more people hooked, but argues the tobacco industry involves a wide range of players starting from the farmer in on the ground who has to bear the effects of handling the tobacco leaf, use pesticides and contend with polluted water.
"If at all it is safe as they say, why are the unburnt tobacco leaves still dangerous to the population?" he poses.
The World Health Organisation (WHO) estimates that by 2030 there will be more than eight million annual tobacco-related deaths globally.
Tobacco control advocates argue that this does not seem to bother the tobacco industry, which they accuse of intensifying their strategies to get as many people as possible to try tobacco products.
The advocates further state that the industry seems to rejoice over the fact that the addictive nicotine in their products will easily get those who try the products hooked to them.
They point out that such deceptive ideologies put the lives of Kenyans at risk, as tobacco is known to be one of the leading causes of Non-Communicable Diseases (NCDs) and preventable death.
On several occasions, they have called on the Kenyan government to step up its efforts to fully implement the Tobacco Control Act of 2007, and Tobacco Control Regulations of 2014.
This, according to the public health advocates, is a sure means through which Kenya can adequately secure good health and potentially save millions of Kenyans from the devastating consequences of tobacco.