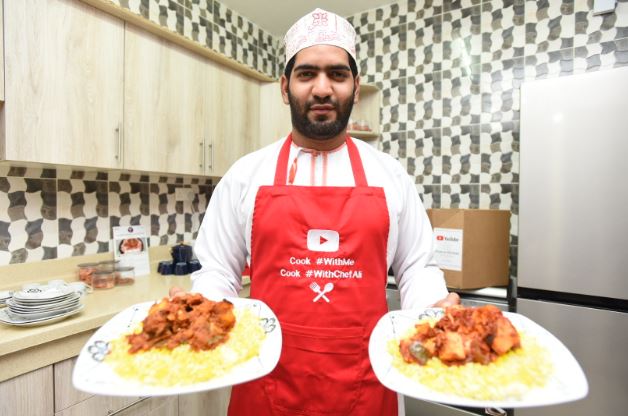 Since movement restrictions have forced most restaurants to close down or work at half capacity, most people have been trying out their culinary skills at home with ingredients from their cabinets.
Videos circulating on the internet have been highlighting the various meals Kenyans have been cooking during the lockdown: banana bread, pancakes, crepes, pilau, jollof rice, biryani, injera etc.
It come as no surprise then that food content creators, especially those on YouTube, have seen growth in their following.
Cook #WithMe videos have enabled food content creators to gain traction on their platforms as they showcase the local delicacies globally.
Read More
YouTubers who have ensured the recipes are simple so that even people who cannot cook can prepare these meals have been the biggest winners. With recipes ranging from healthy meals to some treats in between, the idea of these series has been to help people come up with meals using basic minimum ingredients yet not compromising with the taste.
"These daily videos have enhanced the connections between creators and viewers, but also between creators. This has brought viewers across the world together by enabling creators and viewers to do things alone together, building a YouTube community," says Dorothy Ooko, Google's Head of Communications and Public Affairs, Africa.
Keeping with this theme, on July 31, popular Chef Ali under the Cook #WithMe tag will be sharing his culinary expertise with his viewers to celebrate the Eid festival and you are welcome to join.
Eid al-Adha that translates to 'Feast of the Sacrifice' is the second of two Islamic holidays celebrated worldwide each year (the other being Eid al-Fitr), and considered the holier of the two.
It commemorates the willingness of Ibrahim (also known as Abraham) to follow Allah's (God's) command to sacrifice his son. A major part of Eid al-Adha is the Qurbani (or Udhiya), which means sacrifice. Livestock - goats, sheep, cows or camels - are sacrificed reflecting on Prophet Ibrahim's (Abraham for Christians and Jews) willingness to sacrifice his son Ismail (Ishmael) for the sake of God.
The meat is donated to the poor as well as neighbours and family. Every Muslim who has the financial means should give his share to the poor.
Nothing goes better with lamb than coastal highlight biriani and for the vegetarians the chef will have the option of paneer.
There is no better way to reduce the angst occasioned by movement restrictions than to join in the fun cook out all from the comfort of your home.