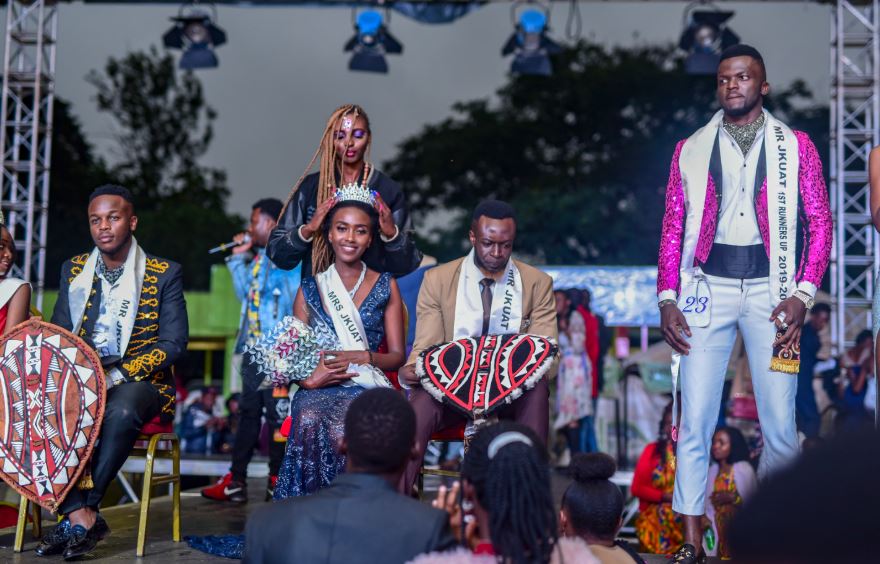 Nick Ogada and Nelius Wangeci have been crowned the 2019 Mr. and Miss. Jomo Kenyatta University of Agriculture and Technology (JKUAT), after beating other contestants in two categories each drawing 24 participants in a hotly contested pageant.
At a colorful ceremony staged at JKUAT, November 29, 2019, the pageant saw 12 out of the 24 models from each gender hit the runway, after an earlier elimination process by the judges halved the competitors, leaving only the crème de la crème to face off.
Ogada who is currently a fourth-year student pursuing a Bachelor of Science in Applied Biology, while Wangeci, a third-year, pursuing a Bachelor's Degree in Civil Engineering, both emerged tops in their respective categories, after impressing the judges with their crisp dressing and superlative grasp of communication skills during a question and answer session where they engaged the crowd.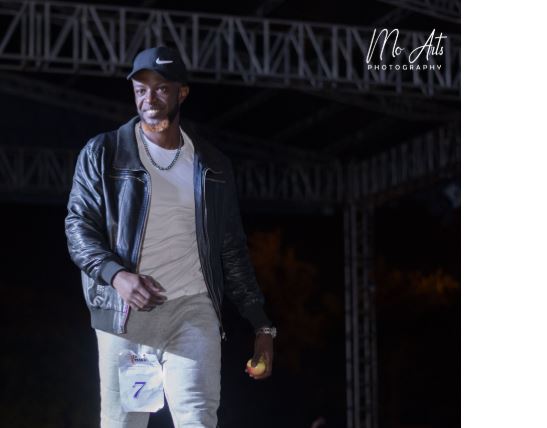 Ogada expressed his relief at winning the competition saying, his determination, hard work, and confidence was his driving force, especially during the elimination process.
He stated that his immediate plan, a joint project with the new Miss JKUAT, will focus on encouraging students who have mental problems to speak out instead of turning to drugs.
"Our plan is already underway. To start a new club at the University to serve partly, as peer counselors for those students who are having difficulties in their lives. Most students usually open up more to other students compared to counselors they do not usually interact with," said Ogada.
He further said he plans to hold various charity events and fitness campaigns aimed at creating awareness on health-threatening diseases such as cancer and diabetes. His inspiration, he noted, was to be Mr. World Kenya in the near future.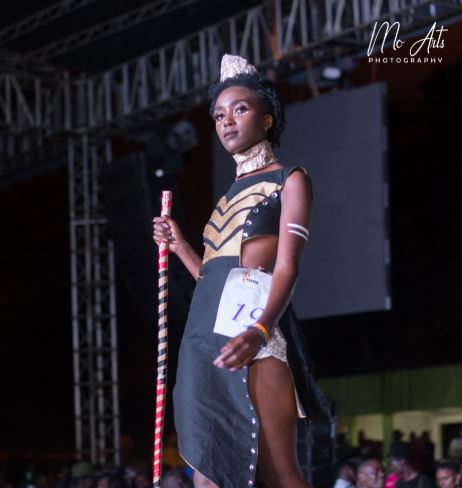 On her part, Wangechi played down the pressure that comes with the role saying she already feels comfortable having previously participated in other commercial pageants but pointed out that, being Miss JKUAT felt special because one played an ambassadorial role.
She plans to advocate for talent exploration and mentorship of aspiring models to prove that education and talent can be done concurrently if one is well organized. She also wishes to push for more inclusion of the neglected minority in the modelling industry.
"In a few years to come, I will be both a Civil Engineer and an internationally recognized model. As you may know, the modelling industry has been marred by negative controversies such as bribery and sexual exploitation. However, I plan to change all this. I want to push for equal opportunities for everyone, and especially for the disabled who are usually ignored," said Wangeci.
The reigning Miss JKUAT aspires to follow in the footsteps of her mentor, Ajuma Nasenyana, who is an internationally renowned model, and among the few who have graced the famous Victoria's Secret and Carlos Mienes runways.