Not safe: Two out of 100, 000 Kenyans raped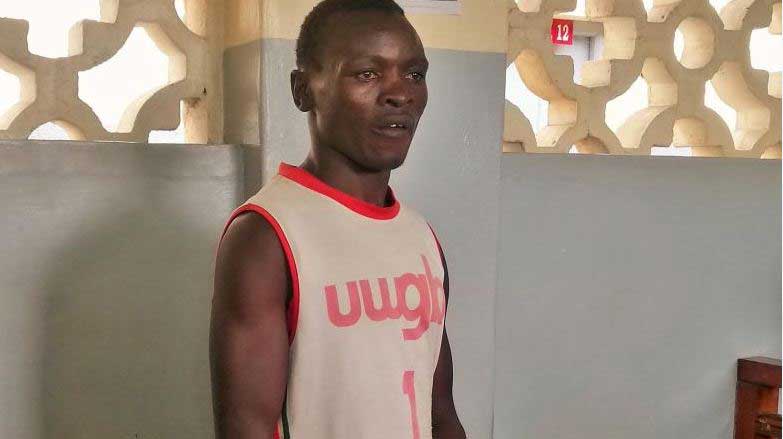 A World Population Review report that shows rape cases by country and population in 2019 indicates the rate in Kenya is relatively lower than many countries, including South Africa which tops the list in Africa with a rate of 132.4, closely followed by Botswana with 92.9, Lesotho at 82.7 and Swaziland at 77.5.
The rate is calculated per every 100,000 citizens.
However, says the report, a large number of rape cases go unreported and are presumed to be significantly higher.
The report comes in the wake of 16 Days of Activism against Gender- Based Violence, an annual international campaign that calls for the prevention and elimination of violence against women and girls.
The campaign started on November 25, the International Day for the Elimination of Violence against Women, and runs until December 10 which is Human Rights Day. This year's theme is "Orange the World: Generation Equality Stands Against Rape."
According to the report, is estimated that approximately 35 per cent of women worldwide have experienced some form of sexual harassment in their lifetime.
Most countries that have data available on rape report that 40 per cent of women who experience sexual violence seek help, the report adds.
Less than 10 per cent seek help from law enforcement.
Because many women, who experience sexual violence rarely report it, the exact rape numbers are challenging to report.
The top 10 countries with the highest rates of rape are South Africa at 132.4, Botswana at 92.9, Lesotho at 82.7, Swaziland at 77.5, Bermuda at 67.3, Sweden at 63.5, Suriname at 45.2, Costa Rica at 36.7, Nicaragua at 31.6 and Grenada at 30.6.
According to a survey conducted by the South African Medical Research Council, approximately one in four men surveyed admitted to committing rape.
Although the South African parliament enacted a criminal law to amend and strengthen all laws dealing with sexual violence, the rates of reported rape, sexual abuse of children and domestic violence have continued to rise.
The report notes that the United States has a rape rate of 27.3. As in many other countries, it says, rape is grossly underreported in the superpower due to victim shaming, fear of reprisal, fear of family knowing, cases not being taken seriously by law enforcement, and possible lack of persecution for the perpetrator.
Only nine per cent of rapists in the US get prosecuted and only three per cent of rapists will spend a day in prison. In the US, 97 per cent of rapists will walk free.
If this is a reflection of the issue across the world, it is clear that victims rarely attain justice and see reporting the perpetrators as a losing battle, and one that puts them at high risk of shunning by society and exposure to their attackers.