Allan Wanga: I hang up my boots at the right time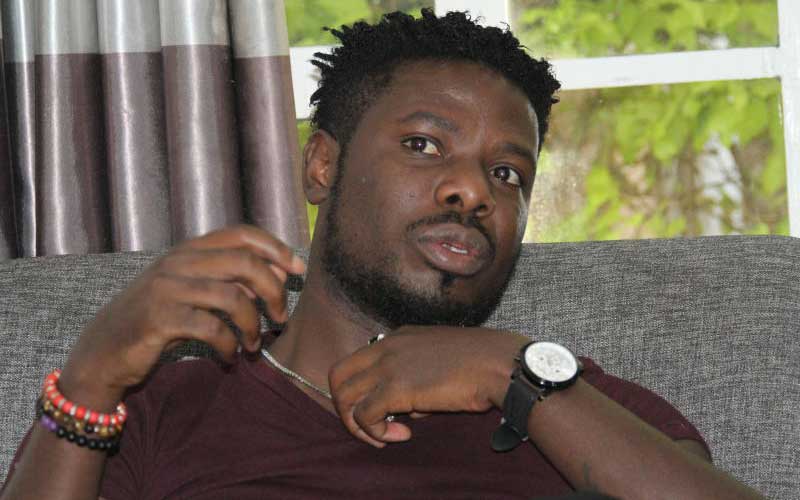 What is the smartest money decision you ever made? I ask.
He stares at me quizzically as though sorting through his memory files and says, "Getting a financial advisor at the height of my football career." He runs his hand through his curly hair, seemingly battling with a decision on how much financial information to disclose.
"Money comes and goes," he says slowly. "You need to be very keen on how you spend it when you have it. Plus having a financial adviser helps one avoid mistakes like the one I made when I started the car hire business. I rushed into hiring out the vehicles before I installed tracking devices in them, and one car actually got stolen.
And thanks to having a money whisperer in his ear, he now has his fingers in many pies: From investments in a car hire business, a bar, a gym and a football academy is in the works.
Just a few weeks ago, he shocked his fans by announcing his retirement from international football. The announcement surprised many with some of his fans arguing that at 34, he is still a baby in the game -- it was too early for him to leave the pitch. Others say that he is responding to being left out of Kenya's AFCON (Africa Cup of Nations) squad even though he had scored the highest number of goals in the Kenya Premier League.
Is it a case of sour grapes? I prod
"Of course I felt bad after not being picked for AFCON, because I felt that I deserved to be on the team. But the coach's word was final and I took it positively. I even went to Egypt to support them," he says, stretching his legs onto the settee.
"I did not retire because I was not in the team, but maybe I would have retired after being in AFCON this year. I retired because it was just the right time. I did not want to end up being that guy that people look at on the team and say, 'Get that guy out of the field.'
We are seated in Allan Wanga's sitting room in his mansion in Rongai. It is a cushy home; well-furnished and spacious. Dead to Me is playing on the big TV screen. And for a few short minutes, we watch the TV show in silence. He loves TV series and movies. It is what he does for fun, and he is quick to recommend some I should definitely check out. On the right side of the TV is his trophy cabinet, and the other side a bookshelf.
Soon, I hear a loud noise as children rush in. His two children Jayden (9), and Adanna ( 7), and their friends have been dropped off by a friend for some play time. They jump on him with hugs and soon, their attention is diverted elsewhere and we are left to some silence. He is clearly enamoured by them, as he points to two tattoos on his arm. Depictions of his children. He is still surprised by the fact that his son prefers karate to football.
"He tried football for a while but decided he would rather do martial arts. I think Adanna might be a journalist," he says as he shows me a video on his phone of a little girl holding a television microphone.
It is little wonder though, seeing as their mum Brenda is a TV reporter.
FINDING AND KEEPING LOVE
Brenda and Allan met in the line of duty in May 2009. He was playing with Harambee Stars against Guinea, and she was covering the match for a TV station. They became fast friends on Facebook, and since he was based in Angola then, the romance brewed online.
"We had a connection like nothing I had experienced before. For example, she is a Manchester United fan and I am a fan of Arsenal. So one day they were playing against each other and we made a bet on Facebook chat and we each named our stakes. She won, and I paid up," he says with a naughty chuckle.
Two years later they were husband and wife. But it hasn't been so easy, seeing as he has had to be away from home for long stretches of time.
"It was my biggest struggle. The worst time was when I was based in Vietnam in 2011. My son was only two-months-old and I had to be away for 10 months. I had a really tight schedule. We were also in the middle of planning our wedding. There was no WhatsApp at the time and so we had to do it all on Facebook."
He has since learnt that friendship is integral for a marriage to work.
"We keep our love alive by being great friends. In the house, there is no celebrity. She is just Brenda and I am just Allan. We talk a lot and have good communication. We make small occasions important to us by celebrating them all together and making them special, like Valentine's Day, Mother's Day, Father's Day, anniversaries and out children's birthdays," he says.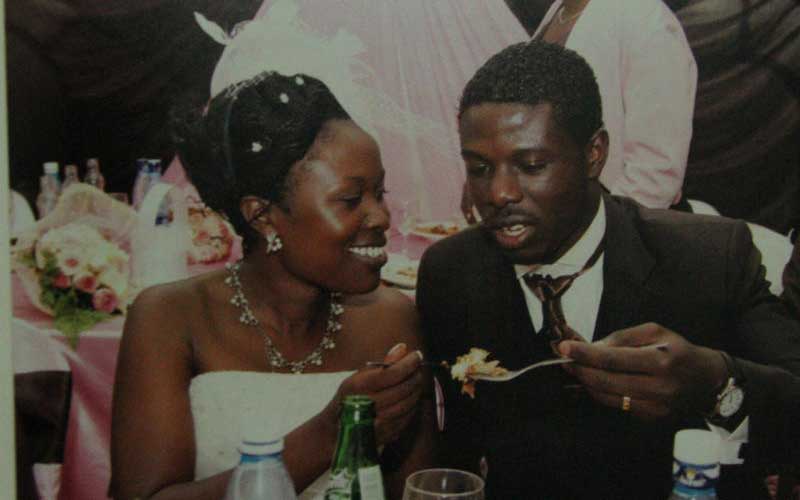 Almost eight years of marriage has taught the 34-year-old that marrying young was probably one of the best decisions he ever made.
"I advise young men to settle down early, because it gives you focus. My children are what I live for. They keep me going. I work hard to make sure they will always be able to live the kind of life I never got to live, because I came from nothing," he says.
His children, while being his greatest joy, are also his greatest insecurity.
"I worry about them. I worry about ensuring that they get to live the best life they can."
He unconsciously flexes his arms, and I notice the inked arms. All his tattoos, he explains, have a deep dear meaning for him. But a particular one catches my eye. It is a depiction of his mama Noel. He got it done when she died of intestinal cancer back in 2015. Arguably his lowest moment. And every time he looks at his arm, it reminds him of her. Noel was a pastor, but not one of those who rake in cash from their flock, he is quick to add.
"She was a simple woman who just really wanted her son to be a teacher so that she could walk in pride through the village being referred to as "mama wa mwalimu." She could pray for an hour for people and mention each one of them by name, giving God details about them and how he needed to bless them. While he isn't as religious as mama was, he considers himself spiritual, and goes to church occasionally.
She spent her last year in his house, back and forth to the hospital for treatment. When she lost the battle, he was in the process of moving from Sudanese team Al-Merrikh, to a club in South Africa. When the people in South Africa explained how long his visa would be detained – meaning he would be stuck in South Africa for a long time, unable to come back and check on her, he gave up on the lucrative deal and came back to be with her. He believes it was the smartest decision he has ever made, as she passed away shortly after – less than 20 days after he got back. It was the lowest moment of his life. "She was a good woman and very smart," he says.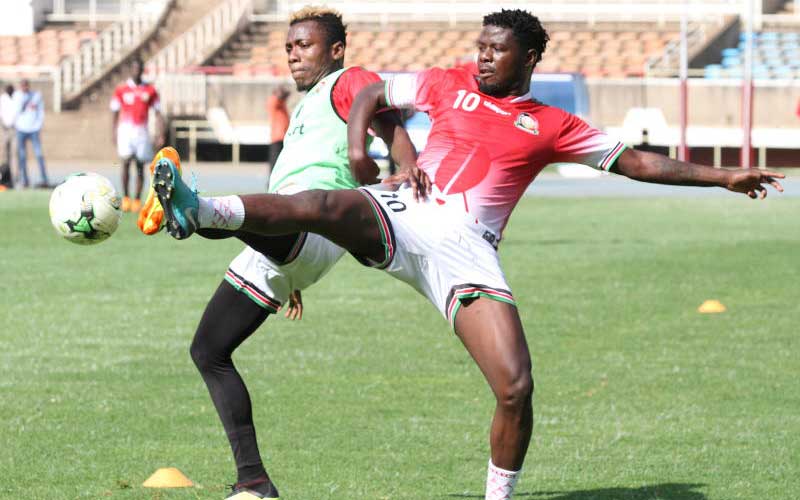 DAYS GONE PAST
He stares pensively at the ceiling as he launches into memories of his childhood in Kisumu. His dad had been a footballer and an accountant but by the time Allan came along, he had stopped working and funds had long since dried up. His mother wanted him to be a teacher. Or, at the very least, a soldier, like his grandfathers were, a long time ago.
Having noted his son's talent and passion for the game, his father, Frank Wetende, a former AFC Leopards player who also played for the national team in the 70s and 80s, decided to guide his son.
"One day, my dad told me that the old guards from AFC were coming to recruit players, and he said that we should go, but I was unwell I could not play so I did not even carry my boots. But once I was there they insisted that I should play and someone even gave me boots," he says.
Boots or no boots, his talent on the field was undeniable. The talent spotters were in awe. One of them, an old football legend named George Sunguti, saw him and told his father to send him to Nairobi, so that he would be go for trials to see if AFC could recruit him.
When he got there, AFC were in Uganda, so Sunguti told him to train with Tusker FC in the meantime. Then Harambee Stars coach Jacob 'Ghost' Mulee was also coaching Tusker at the time, and when he trained with them, he decided he would not let him go and signed him, but he played for AFC in 2012. "That whole incident changed my life," he says.
By the end of that season, he was Tusker FC's top scorer. "I was earning sh9,000 but I was OK with it because I had come from nothing," he says.
The big time came when the Angolan club Petro Atlético came calling. The club's representatives flew into the country at the end of 2007 to watch him play and after two matches, they signed him, opening the gates to his international career. "That was the happiest moment of my life, because I had been picked to replace a very big player, Manucho, who was going to play for Man-U. Oh and I can now speak Portuguese," he reveals.
An incredibly prolific scorer, he ended up playing in Azerbaijan, Vietnam, Sudan and Tanzania.
"Football has given me opportunities that I don't think I would have gotten elsewhere, like visiting many countries," he says.
But he is done playing for Kenya, what next? I prod.
"I want to focus on nurturing talent. That is part of my job at the county as the Kakamega County Sports Director. I want to build a sports academy to do that," he says. He will still play for his club, Kakamega Homeboyz.
His training schedule will also not change. He does 5am morning run, goes to the gym and swims every day to keep fit. When it is pre-season, like it is right now, and when the season is on, he also trains with the team for about three hours before going to work at his county job, then trains again after work. He has no special diet. "I love food. If I know I have gone off-track with the burgers and the chips then I will eat healthy but I eat anything," he says.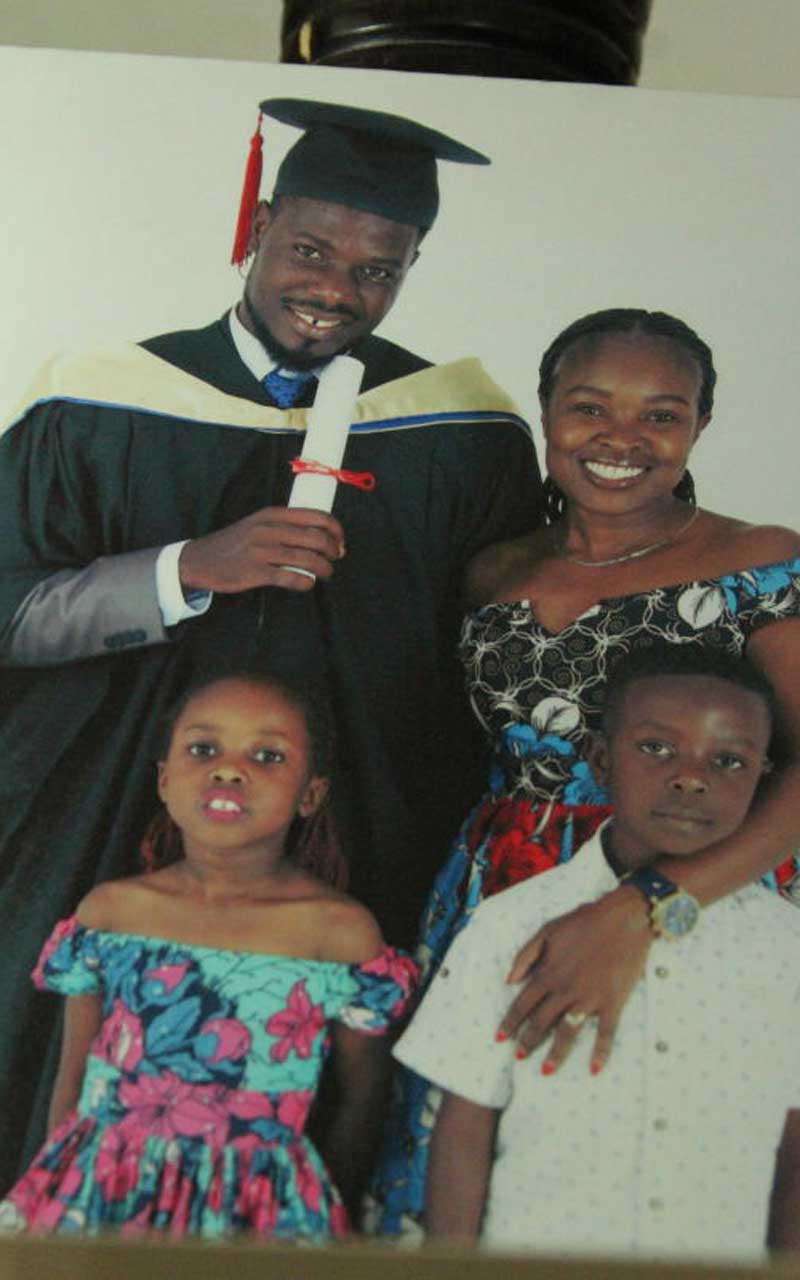 He has no regrets, and will continue to live according to the philosophy he has always followed.
"Every day I wake up, I tell myself that by the time I go to bed, I should have achieved or learned something. So even if it starts badly, you will still strive to make it end with you having achieved one of those things." He tells me that life has taught him to be kind, humble and loyal to those who are loyal to him.
As we get up to leave, he says that in a Luhya household we cannot leave without having dinner, but unfortunately we have to do the taboo thing and decline, thanking him for his kindness.