Five careers to pursue through social media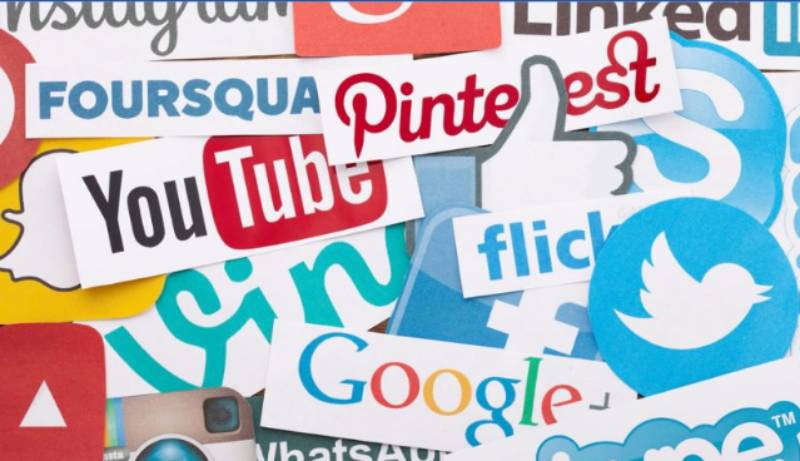 If you have just completed high school, are pursuing a course of your dreams or even aspiring to join an institute of higher learning, you do not need to necessarily sit on your laurels. You can decide to follow your career early or even start a business venture.
Ignore it at your own peril but social media is the new learning, playing and increasingly, career-shaping ground.
Although there are various careers that one can nurture through social media, most youth underestimate their significance to the economy. Some, unfortunately, only use it for entertainment as they disregard the power this platform possesses.
"In Kenya, there's a real problem of unemployment. Approximately 40 per cent of the population is not employed," says Caroline Amollo, the founder and CEO of InfoAge Concern that trains youth on how to use Internet facilities safely and to their benefit.
Young people should learn how to make use of technology and social media to earn a living when they are still in colleges and universities.
Subsequently, when they graduate and are faced by a handful of employment opportunities, they will have other prospects of making a living apart from the course they studied.
"If you look around, you will notice that some of the youth are extremely idle, especially recent high school and campus graduates," says Caroline.
"It would be excellent if they could take advantage of their information technology training and the social media they spend most of their time in to improve their lives.
A majority of the people who graduate from high school might not be able to be absorbed in our local colleges, universities and TVET (Technical Vocational Education and Training) institutions.
Therefore, some of them might end up as idlers. It will be admirable if they could consider exploring the internet for their benefit," she adds.
The biggest excuse for many is that the cost of hardware can be prohibitive; that you must own a computer or afford cyber café charges.
With your smartphone in hand, however, you can upload photos of products and services, place a price tag, send emails, chat with various clients, negotiate and close the deal using mobile money transfer services.
Bearing this in mind, if you are interested in the following careers, then you do not need to wait for that corner office.
You can practice them while still on campus or relaxing at the comfort of home.
Comedy and entertainment
Comedians like Mamito, Njugush, Eric Omondi, Victor Naaman, Kansiime and Jaymo ule Msee have used social media as the main vehicle of their art.
By doing so, some of them have garnered endorsements and brand ambassadorship with reputable brands.
Gone are the days when upcoming artistes relied on traditional media to publicise their work. Realising social media's potential, a majority of the artistes utilise the platform to launch their latest creations includes the latest music, videos, and even movies.
They do this across all platforms, which include Facebook, Twitter, Instagram, Snapchat, and Google among others.
They have accounts geared towards their careers, which they use as private media units to inform their fans about their latest projects.
As an artist, you can go a step further and register the copyright to your work by visiting the Kenya Copyright Board offices. This will protect your work.
Hair and Beauty
The days when one struggled to get a good hairdresser are in the past. There are numerous pages on social media where hairdressers and beauticians advertise their work.
The aspiring hair and beauty student does not need even to be employed or own a physical salon.
All it takes is a social media account, talent and a working spirit.
This perceived hurdle is actually a strength because it presents the client with the convenient option of accessing the service from the comfort of their home.
Caroline says: "Our company trains young people on making use of technology and creating entrepreneurship opportunities. A good number of them get stuck on the point of acquiring capital. You will need fewer resources and less capital when launching some of the beneficial online ventures."
Beauty products like skin care, hair and nail products can also be conveniently sold in any social media platform even without a physical store. All it takes is a social media account and a reliable contact number.
Fashion
The late Steve Jobs once said: "Technology is just a medium. What matter is what you do with it."
If you are a fashion enthusiast or you are even pursuing a fashion-oriented course, then you need to heed Steve Jobs advice.
All you need to do is to advertise your products on your social media pages.
These could include the finished products of your practicals if you are in college.
Online Shops
The current fad when it comes to course selection is IT. "All Kenyans are encouraged to acquire digital skills, but what do we do with them? They are useless if they are not utilised well," says Caroline.
You can take advantage of this knowledge and start an online shop where you will be able to sell anything. It can be simple electronics like earphones, clothes, shoes, or handbags.
To improve your chances, join a page that serves as a marketplace and advertise your products aggressively.
According to a study done by InfoAge Concern in 2016, 70 per cent of the youth in Kenya spend most of their time online.
that in essence will be a ready market for you. All you need to do is find a desirable product that solves a problem.
Even as you conquer the domestic market, prepare to tap into the international potential as well. This is because the Internet is a global resource.
Recently the Africa Netpreneur Prize Initiative launched its global Netpreneur Prize. The Jack Ma Foundation founded this initiative and it intends to discover and grow the next crop of African entrepreneurs.
The program will work closely with Nailab in Kenya and other reputable tech incubation companies all over the continent. It hopes to award the winner Sh100 million. However, it will take ten years for this to happen.
It will focus on small businesses, grassroots communities, and women enterprises. The call for the applications has already started and it will end on June 30.
Catering
It is simple to run a social media based catering and cooking business.
Start by taking photos of the simple meals that you prepare for your family and advertising them on your social media pages. Soon enough one of your friends might be interested in one of them and that is your cue to prove your prowess.
The beauty of this is that you would be handling the food from home and will be able to bypass some of the capital that is needed to start a restaurant or food venture.