Agony of residents as marauding jumbos raid farms in Kerio Valley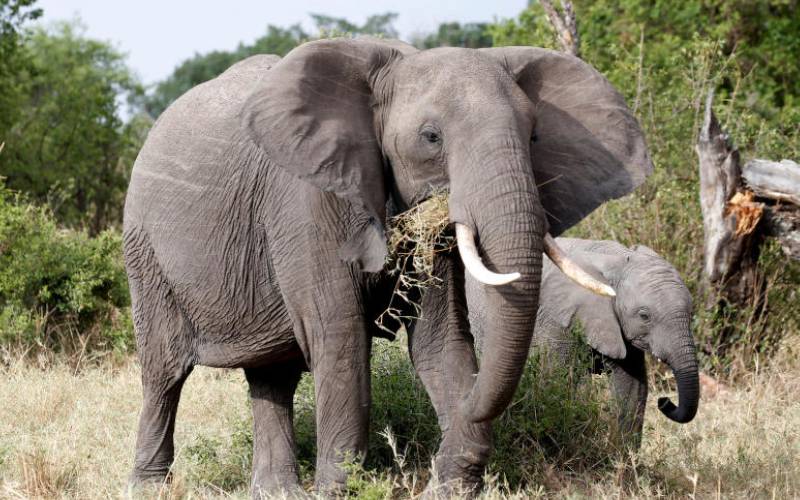 The extensive semi-arid region comprising West Pokot, Elgeyo Marakwet, Baringo, Samburu and Turkana counties has experienced endless insecurity occasioned by cattle rustling.
These attacks have affected the socio-economic status of pastoralists despite the presence of hundreds of security personnel.
Displacement of people as a result of this insecurity has disrupted business operations, causing closures of several markets, including Chesegon, Tot, Kolowa, Lomut and Arror. It has also affected education, health and agricultural activities.
But even before these issues of insecurity are resolved, residents are facing another menace; marauding elephants.
The jumbos are destroying crops along the Kerio Valley, and notably in Marakwet East Constituency.
The elephants which roam in herds not only consume large quantities of crops but also trample on them, destroying more than they feed on.
According to locals, most of the crops, which include maize, mango, millet, sorghum, green grams, bananas and watermelon, had just begun to fruit.
Residents say the rampaging herds invade the farms at night. This has forced many to seek refuge in caves along the escarpments out of fear the elephants may invade their homesteads.
The locals desire an end to banditry and cattle rustling attacks, and the elephant menace is complicating matters for them.
According to residents, their efforts to get any compensation for the destruction of their crops have taken too long or fallen on deaf ears.
The government should put priority on preventing crop depredation, containing the elephants as well as ensuring peace prevails in the region to enable the residents to engage in development activities.
[Bethwel Kaino works for Deputy President's Press Service. Views expressed here are his own. [email protected]]