Violence on children likely to affect them when schools reopen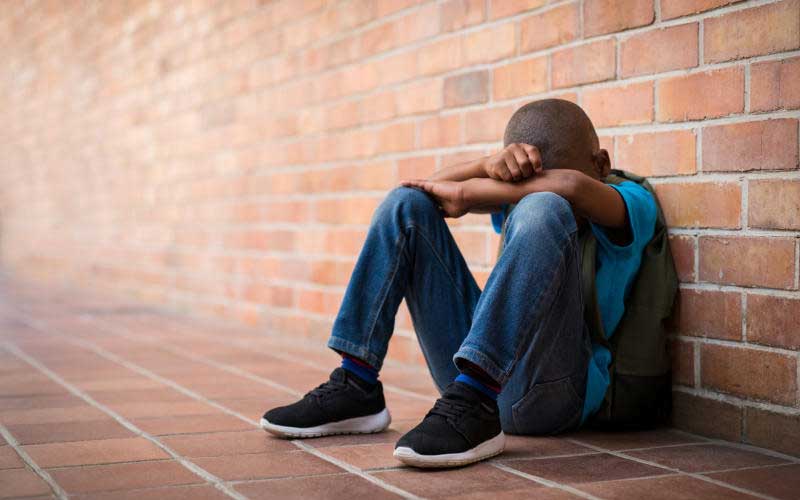 "Having a place to go is home. Having someone to love is a family. Having both is a blessing." These are words of Donna Hedges, but how daunting are these words to children who have had violence visited upon them by the very people charged with the responsibility of providing care, love and protection to them?
Research has shown that the period of Covid-19 has seen an upsurge of cases of domestic violence whose result helps shove the families apart like continental drift and nonetheless leave the children at the epicentre of distress.
A couple of weeks ago my heart bled when a middle aged woman, stuck in a family squabble, mercilessly drowned her children before taking a lethal leap into the very river, ending the life of the children and hers.
Sadly, many families hinged on the brink of collapse use children as a shield, ruining the juvenile life. But must we always involve children in our differences?
The single most important prop in a child's life is the family. From the moment they are born children depend on parents and family for protection and their needs. What then could possibly push one into committing such abominable act?
The President, speaking in a televised address to the nation last month, underscored the importance of peace and harmony. In his speech he strongly reiterated that family is very important. He observed thus: "We must always remember that family is a projection of the State. If the family is under attack, the State is under attack. If the family is weak, the country is weak".
Summarily, when families are torn, the children stand to suffer psychological distress and trauma.
Streets are oozing with urchins whose birth is surrogated by family feuds. Crime zones are a buzz with children from broken homes.
Undeniably, teachers are likely to meet dejected and disillusioned children, majority of whom might resort to unruliness, truancy or other weird misdemeanour, as an escape from reality.
Children will also come to school wrecked to the core by factors such as drugs, social media, HIV, to mention a few, affecting their studies negatively.
Therefore, the herculean task that awaits teachers upon resumption of schools is a concoction of both nostalgia and rue given the frailty of the learners.
You walk into class but the lackadaisical look that greets your presence almost shakes you off your wits. A learner is totally immersed in reverie, but knowing how to deal with such learners is what makes a teacher stand out.
Teachers should give learners ample time to adopt to changes, help them conform to new guidelines and offer guidance and counseling to learners from broken families, drug abuse and teenage pregnancy.
All take effort, dedication and heart, like health workers, teachers also deserve to be celebrated.
-James Onyango, Teacher, Barding Boys High School, Siaya County.