Too much time is lost but Uhuru can salvage legacy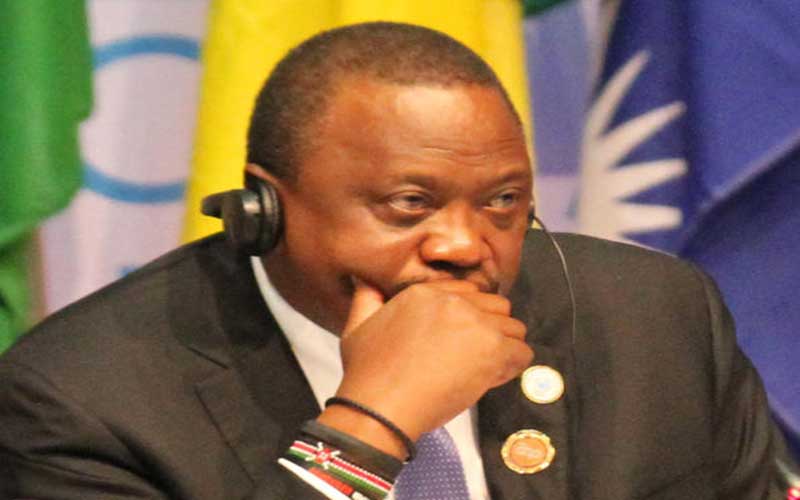 President Uhuru Kenyatta (pictured) ascended to the presidency at a relatively youthful age compared to his three predecessors.
He, therefore, took office with more energy and greater potential to cause positive change.
There has always been a deep yearning in the hearts of all progressive Kenyans that the country will break free from the yoke of sub-optimal economic performance and the social evils that have perpetually punctuated our existence.
It is possible to transform our potential in to tangible reality. Our universities churn out high quality human capital and we are richly endowed with natural resources: Lake Victoria, the Indian Ocean, rich agricultural soils, oil, among others.
All that Kenya needs for it to become great is a great leader with a clear vision and capability to rally the population in to the journey of destiny – elevating the country in to first world economic status.
It was through the leadership of the late Lee Kuan Yew that Singapore scaled the heights of economic development to become a global powerhouse and a much desired destination for professionals seeking greener pastures globally.
He wrote a very insightful book "From Third World to First" detailing his country's journey in to economic and social greatness.
What kind of book will Uhuru Kenyatta write post 2022? Will it be a book detailing resounding economic success or will it be a colourless memoir lamenting the way cartels clipped the wings and retarded his leadership? He is Kenya's leader during this period and he has potential to cause a point of inflection in the arc of our history.
President Kenyatta can access a pool of professionals and think tanks who can offer honest apolitical advice, especially on how to navigate out of the current economic problems – snowballing debt and disturbing youth unemployment.
He should liberate his thinking and cleanse the State House of baggage-ridden political advisors. He should start leading from the front since history is giving him a chance to stencil an indelible positive footprint that will endure for generations.
The country is standing before an economic cliff and it is only the president who can deliver us from the abyss.
It's the hope of Kenyans that he turns a new leaf in January 2020. So much time is lost but he can still salvage his legacy.