Founding dean of two law schools seeks CJ position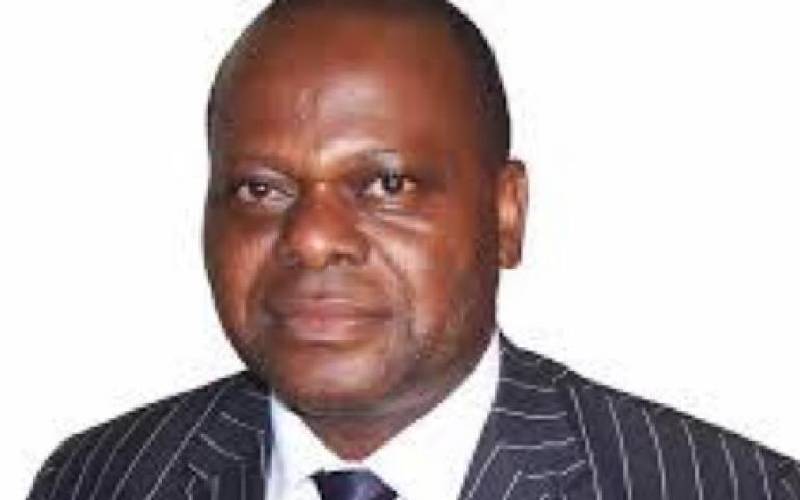 Prof Moni Wekesa (pictured) is a man who has never stopped taking risks to open a new chapter in his life
The scholar, who is currently the Dean of Law School at Daystar University, has two doctorate degrees in two different academic fields, two different master's degrees and bachelor's degrees in two different fields. He fancies being referred to by the titles, Prof. Dr. Dr. Moni Wekesa.
He is an associate professor of law and an associate professor of sports medicine.
In his quest to be the country's next Chief Justice and president of the Supreme Court, Prof Wekesa submitted volumes of his academic publications, showing how he is a man of many worlds.
The 62-year-old from Kakamega County has tried his hands at teaching at Sunday School, high school and university, sports management and administration, law practice, editorial work, research management and politics. He contested the Navakholo parliamentary seat in 2017 but lost.
With an aggregate of 16 years' experience in the legal profession, Wekesa is the least experienced in terms of law practice compared to the other nine candidates seeking the CJ's position. He, however, believes he is the most suitable to take over from Justice (rtd) David Maraga.
Although he is little known within the corridors of justice with no major landmark case under his belt, the university don is well known in the sporting circles, locally and internationally.
Sports medicine
He has served as executive secretary of Kenya Football Federation, manager in charge of Africa Special Olympics, sports medicine consultant, Africa doping officer for International Football Federation (Fifa), and a member of the disciplinary committee International Athletics Federation.
In his many years of teaching and as a sports manager, Wekesa has visited 38 countries across the world. He is a member of eight professional associations.
Wekesa began his career as a teacher with a Bachelor of Education from the University of Nairobi in 1981 before proceeding to Germany, where he obtained a Master's in Sports Medicine in 1986 and a PhD in the same field in 1989.
Take a quick survey and help us improve our website
Take a survey
Upon returning to Kenya, Wekesa went back to undergraduate to study law and graduated with a Bachelor of Law from the University of Nairobi in 2002. He obtained a Master of Laws in 2005 and PhD in Law in 2010, all from the UoN.
In his biography, Wekesa describes himself as a teacher whose childhood dream was to become a professor.
"I love teaching and have taught many courses in sports medicine and in law in various institutions in Kenya and in Africa. I have been a Sunday School teacher since 1976 to date," says Wekesa.
Founding dean
He was the founding Dean of Mt Kenya University School of Law before he moved to Daystar University where he spearheaded the establishment and accreditation of the law school.
The university don has previously served as an associate professor at the University of Namibia, deputy Dean of Faculty at the University of Botswana and a visiting professor of law at the Kigali University in Rwanda.
In his sample writing submitted to the Judicial Service Commission to support his application for the CJ, Wekesa presented his publication on comparative constitutional law where he questions whether the Supreme Court's decision on the 2017 presidential election met the test of constitutionalism.
His second writing is on a ruling he made on a disciplinary case against an athlete who violated the anti-doping regulations, and a research paper on whether the court of arbitration of sport is relevant to Kenya.
The only case he had in court is one where he represented a law student who had been denied admission to the Kenya School of Law for post-graduate diploma in law.