Pay TV provider loses bid to tame pirated content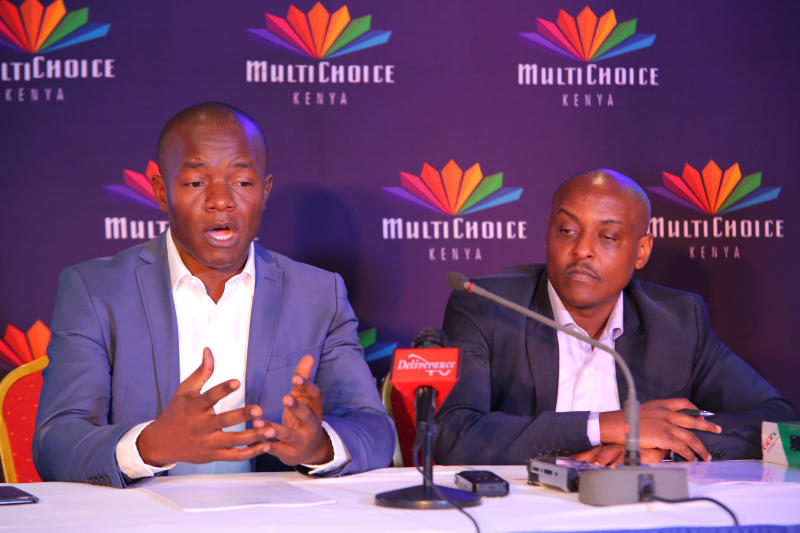 Safaricom internet subscribers will continue viewing 'free' content from MultiChoice on their smart television, computer or mobile phone.
This is after the pay television provider suffered a major setback in its quest to tame pirated online content. Court of Appeal temporarily lifted orders requiring Safaricom to block the sites, which majorly run sports like premier league football.
Court of Appeal judges Hannah Okwengu, Fatuma Sichale, and Jamila Mohammed lifted High Court orders requiring Safaricom to take down 141 pirate websites or block internet subscribers from accessing them.
The block orders by Justice Wilfrida Okwany were also against Jamii Telekom. Court of Appeal judges found that Safaricom had convinced them that it was difficult to comply with the High Court orders.
"In this case, if an order of stay is not issued, Safaricom will be forced to comply with the takedown notice. Safaricom has demonstrated that this may have serious ramifications, including the risk of civil and criminal sanctions, and the effects of such consequences may be irreversible," judges observed.
In its appeal, Safaricom argued that Justice Okwany erred by issuing the orders as Multichoice did not produce a licence to show it owns the copyright to the content complained about.
Safaricom submitted that effecting the takedown notices by Multichoice would affect the rights of other copyright holders, and expose it to future civil and criminal sanctions from those holders, as well as a backlash from its subscribers and that the damage to its local and international reputation would be irreparable.
Through an affidavit
Take a quick survey and help us improve our website!
Take a survey
MultiChoice responded to the application by Safaricom through an affidavit by its advocate, Eddie Omondi.
Mr Omondi argued that Safaricom should not have an audience of the court, as it had neglected or refused to comply with November 26, 2020.
He said Safaricom had in fact expressed willingness to comply with the court order, and even sought a virtual meeting with the counsel for MultiChoice to discuss compliance.
Despite wrangling, both firms conceded in their submissions that the dispute concerns takedown notices in Copyright (Amendment Act) 2019, which is an emerging area of law.
MultiChoice wants the court to compel the two firms to block access to websites streaming matches pirated from its SuperSport channels.
Safaricom and Jamii Telecom have, however, denied infringing on Multichoice's copyright. They argue that their role is to provide internet to their clients and have no control over what they do with them.
They argue that it is the work of the Communications Authority of Kenya to block any sites or pull down content infringing on MultiChoice's rights.