Police issue alert on wanted terror suspect, Rashid Mwalimu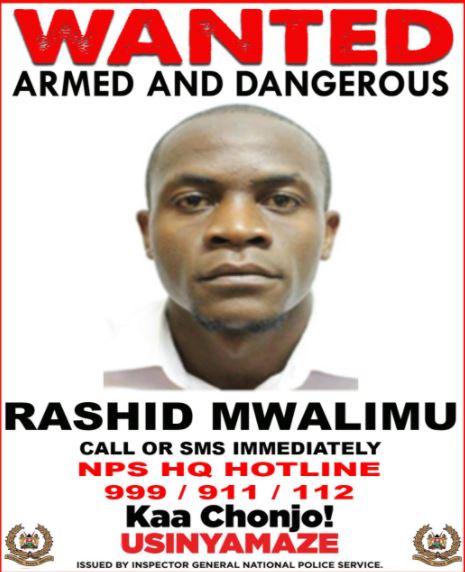 Kenyan security agencies have issued a terror alert on one Rashid Mwalimu, who is wanted by the Anti-Terrorism Police.
Authorities have requested members of the public to volunteer information that may lead to his immediate arrest.
According to security agencies, Rashid, a trained pilot is currently in Somalia and may be planning an attack on Kenya.
"He is wanted by the Anti-Terrorism Police. He is a trained pilot on a mission to carry out an aviation attack. Currently, he is in Somalia and is planning on how to sneak back into Kenya. If seen report to any nearest security agency," police said in an alert on Tuesday.
The suspect is linked to the terrorist group Al Shabaab, who police say has embarked on a series of attacks as a way of revenging airstrikes.
Further revelations by police indicate that Rashid trained as a pilot in the Philippines alongside Cholo Abdi Abdulla, who is currently in custody in the United States.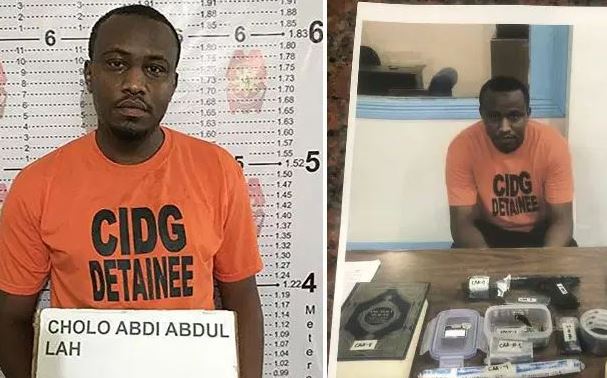 Security sources say that Cholo and Rashid were close friends and joined Al-Shabaab in 2015 where they trained and conducted attacks in Somalia before being sent to Boni forest. They were then selected to train for an aviation course based on their impressive academic credentials.
The duo was also close associates with the lead attacker of the January 2018 dusitD2 terror attack - Salim Gichunge aka Faruq.
Rashid, Cholo and Gichunge arrived in Somalia at the same time and were immediately chosen to train as part of the Al-Shabaab intelligence, the Amniyat.
While in training, they met up with Osman Gedi, another dusitD2 attacker.
Cholo was on December 2020 indicted for conspiring to hijack an aircraft on behalf of the Al Shabaab.
The United States Department of Justice charged Cholo with six counts of terrorism-related offenses "arising from his activities as an operative of Al Shabaab, including conspiring to hijack aircraft in order to conduct a 9/11-style attack in the United States."
Prior, he was arrested in July 2019 in the Philippines on local charges and transferred to the custody of US law enforcement for prosecution in December 2020.