No divorce for wife who became pregnant after cheating on husband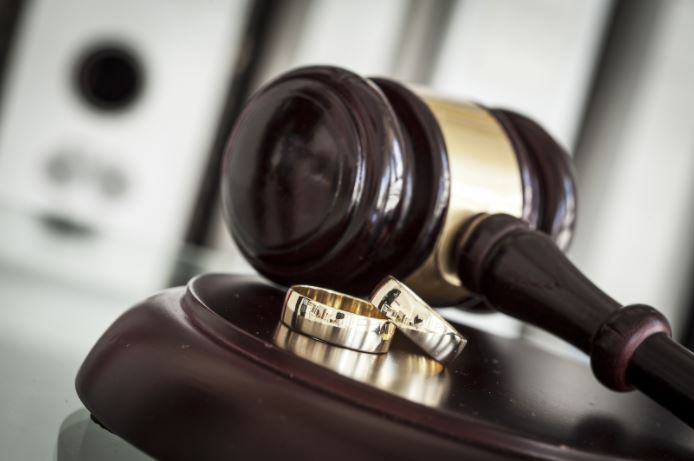 A woman's attempt to terminate her 30-year marriage has been thwarted by a Kadhi's court in Isiolo that ruled that despite her infidelity, the union with her husband will remain binding.
The Kadhi also issued a proclamation "to all and sundry in Isiolo" that HHA, who is in her late 40s, is IMI's legal wife.
Senior Principal Kadhi Abdulhalim Athman declined to allow the divorce despite the woman confessing that she was pregnant with another man's child.
Once the child is born, the court ruled, the infant will belong solely to the woman.
"The expected child cannot be biologically or legally related to the respondent. It is declared as the mother's child only," ruled Athman.
Further, the couple was prohibited from engaging in conjugal rights until the woman gives birth.
And in an interesting twist, the Kadhi directed the police in Isiolo and the Director of Public Prosecutions to consider opening bigamy charges against HHA and a third party, STG.
Take a quick survey and help us improve our website!
Take a survey
In his judgement, Athman said "courts are hallowed halls of justice and cannot be used as instruments to encourage or assist immoralities and injustices."
"She failed to demonstrate any grounds for divorce. It would appear she no longer loves her husband and would wish to live with a younger, more energetic and handsome man, and wishes the court to assist her in the endeavour," stated the Kadhi.
HHA had filed a divorce suit seeking to have her marriage with IMI, who is his 80s, dissolved. The couple was married under Islamic law and has lived in a village in Isiolo for about 30 years.
They were blessed with 10 children, some of whom the court noted were adults and married. The woman allegedly left IMI to cohabit with a younger herdsman.
HHA claimed that her husband abandoned her and never showed spousal or fatherly affection and love to her and the children. She asked the court to grant her freedom and compel IMI to cater for the children's maintenance.
But the man filed a countersuit, accusing her of running away with some of the children, 30 goats and nearly Sh700,000.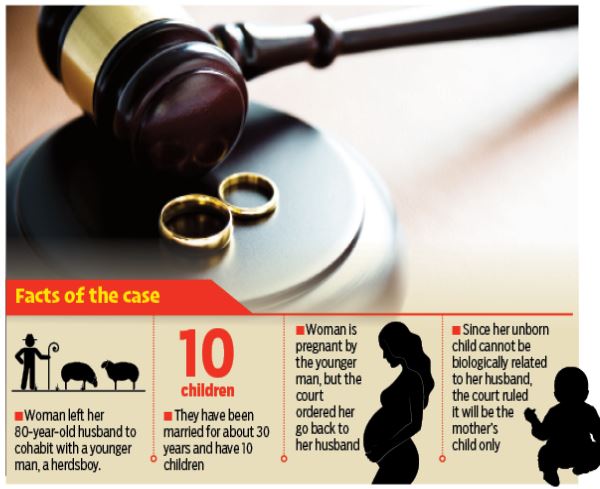 Return dowry
The husband said that HHA had been in charge of managing his resources and asked the court to compel her to return his money, goats and bride price.
He also accused her of cohabiting with another man.
The court, in its judgment, indicated that during pre-trial, the woman denied having a sexual relationship and having conceived with another man.
But when the court directed her to undergo a pregnancy test, HHA declined. "I admit I am pregnant. It does not belong to the respondent. I confirm I am in a relationship with STG," she said.
In his judgment, Athman said marriage is a unique and solemn spiritual and legal contract. "Marriage envisages rights and obligations of spouses while the most fundamental and intimate of which is love and conjugal rights."
The corpus of Islamic law, he stated, is premised on protection of life, mind, faith, wealth and dignity of people. The five are referred to as the objectives of Islamic law.
"Marital infidelity is the apex of betrayal of the marriage union and covenant. Divorce is legal and allowed only as a means of last resort. It is available to either spouses upon clearly defined grounds and specific legal procedures," read the judgment in part.
The court noted that the woman moved to court with "unclean hands, admitted adultery and infidelity and was unapologetic and remorseless."
Under Islamic law, the Kadhi's court noted, a person may be denied a valid legal right if he or she hastens to prematurely acquire it.
The petition for divorce was dismissed and the Kadhi said HHA's actions were illegal and against public policy. It further said it should be known to all people in Isiolo that the woman is IMI's legal wife "and is hereby restrained from cohabiting with any other man, other than her husband".
The court said it has inherent powers to make any orders in the interest of justice. The woman's admission in open court of the pregnancy by another man, it noted, has serious consequences on the paternity of the expected child.
The husband's prayer for the return of his cash and livestock, however, was not granted with the court saying he failed to produce sufficient evidence to support his claim.