Closing camps will hurt refugees, says UNHCR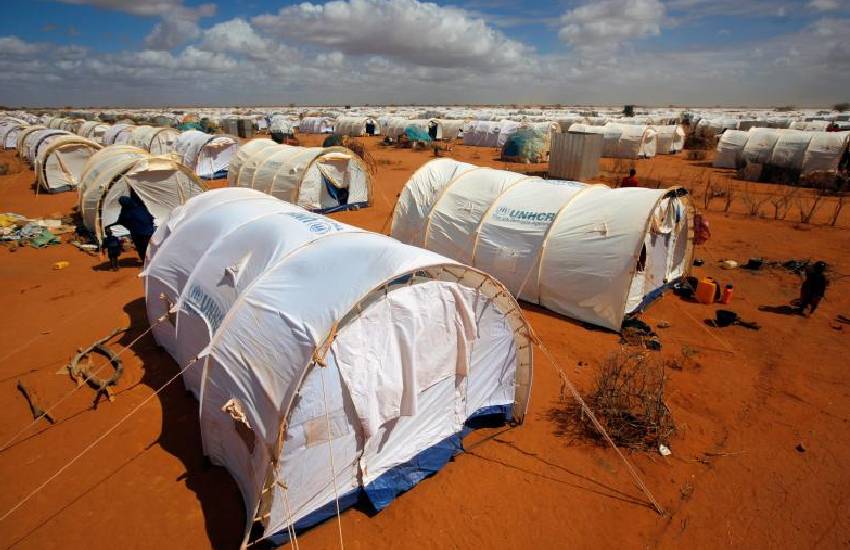 The closure of Dadaab and Kakuma refugee camps will adversely affect the protection of refugees and asylum seekers, the UN has said.
The United Nations High Commissioner for Refugees (UNHCR) says it will initiate talks with the government, warning that the move will have severe results especially in the middle of the Covid-19 pandemic.
The agency acknowledged the generosity of the Kenyan government for hosting the refugees for decades.
"We urge the Government of Kenya to ensure that any decisions allow for suitable and sustainable solutions to be found and that those who continue to need protection can receive it," read the statement.
UNHCR said they are ready to support Kenya in further strengthening the work that is ongoing to find solutions that are orderly, sustainable, and respect refugee's rights.
The news of the closure of refugee camps has been received with mixed reactions with Fafi MP Abdikarim Osman (pictured) asking the government to respect international laws. He claimed the government is using refugees as scapegoats in their maritime disputes with Somalia.
"Refugees are human beings and everyone can be a refugee. We must have respect for international laws on asylum seekers," said the lawmaker.
The MP said the local leadership and the community have never had problems with the refugees, who have stayed in Kenya for decades.
Some of the refugees expressed shock after the announcement by Interior Cabinet secretary Fred Matiang'i to close Dadaab and Kakuma refugee camps in 14 days.
"We are shocked by this because what we fled in Somalia is still there. We have no homes nor do we have anything to go back to in our country," said Abdullahi Osman, the vice-chair of Ifo Refugee Camp.
He said refugees still need a lot of help and protection and asked the government to rethink the decision.
In 2006, Kenya made similar threats, with claims that terror attacks were planned in the camps. The threats culminated in the signing of a tripartite agreement between Kenya, the federal government of Somalia, and UNHCR.
The objective of the agreement was to provide a legal framework for the safe and dignified voluntary repatriation of Somalia refugees and their reintegration into their country.