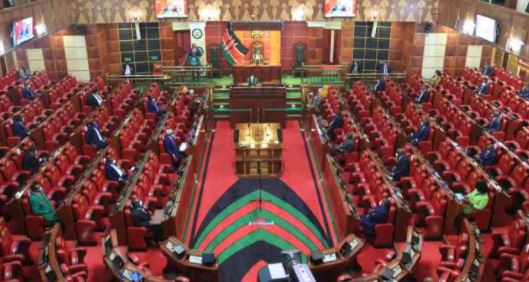 Members of Parliament say it will be unfair and discriminatory to deduct their salaries to recover Sh3.7 billion they received as house allowances from 2018.
They told the Court of Appeal yesterday that the High Court erred in granting the Salaries and Remuneration Commission exclusive powers to set and approve payment of facilitative accommodation to MPs when it is the mandate of the Parliamentary Service Commission (PSC).
"The court failed to make a finding to set the records clear on how MPs should be accommodated in Nairobi while attending their legislative duties. They also failed to find that SRC discriminated against the legislators for refusing to approve their housing allowances," said their lawyer Tom Ojienda.
High Court Judges Pauline Nyamweya, Weldon Korir and John Mativo on December 10 ruled that the 416 senators and Members of the National Assembly illegally earned Sh9 million each as house allowance for three years and ordered that the money be refunded to the exchequer within a year.
According to the judges, the PSC had no powers to allocate the Sh250,000 monthly house allowance to every MP and backdate it to 2018 without the approval of SRC.
But the legislators argued that Parliament is an independent arm of government.
Prof Ojienda said the judges failed to appreciate that the house allowance was meant to facilitate the MP's to fulfil their constitutional mandate and legislative duties while staying in Nairobi and also the separation of functions between PSC and SRC in setting MP's allowances.
He argued that the MPs stand to lose a considerable amount of their earnings if the order to recover the money is effected.