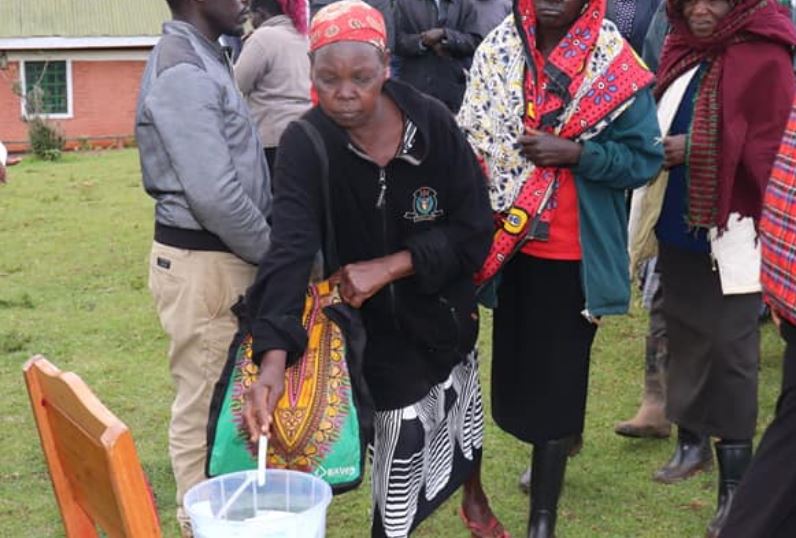 The realignment of Kaptagat forest management kicked off last week with the elections of executive and management committee members for Kessup, Kipkabus, Penon, and Sabor Community Forest Associations (CFAs).
Community Forests Association (CFA) is a key element in forest conservation and management as they are formed by communities that live adjacent to forests. The forest adjacent communities use the forests sustainably to generate income and improve their livelihoods hence easing pressure on the forest areas.
The elections facilitated by KFS led by the CFA co-ordinator Josyline Thambu also came following a directive by the Cabinet Secretary for the Ministry of Environment and Forestry, Keriako Tobiko, calling for the re-alignment and streamlining of CFA management all over the country.
Speaking during a briefing with the members of the community, the Elgeyo Marakwet Ecosystem Conservator John Momanyi noted that conservation of Kaptagat Forest would not only benefit the community but also contribute to the overall goal of attaining 10 per cent forest cover in Kenya in the next two years.
Kaptagat Forest is covered in the Ministry of Environment and Forestry's 'Integrated Master Plan for Rehabilitation and Restoration of Elgeyo-Cherangany Hills Ecosystem' which covers Uasin Gishu, Elgeyo Marakwet, Trans Nzoia, and West Pokot Counties.
Read More
Sabor and Kessup Community Forest Associations each elected 5 executive committee members to take up the offices of Chairperson, Secretary, Vice-Chairperson, Treasurer, and Vice Secretary.
The newly elected officials were urged to take up the task of supplementing and supporting KFS and Government efforts in forest conservation within the county. The Elgeyo Marakwet Ecosystem Conservator further encouraged them to continue mobilizing the other members of the community to keep planting and nurturing trees to enable the country to achieve the overall target of attaining 10 per cent tree cover by the year 2022.
The election was witnessed by the Elgeyo Marakwet Assistant Ecosystem Conservator Jeremiah Kibor, Forest Station Managers, the local area chiefs,a representative of the Social Services Department, and observers comprising members of the forest adjacent communities.