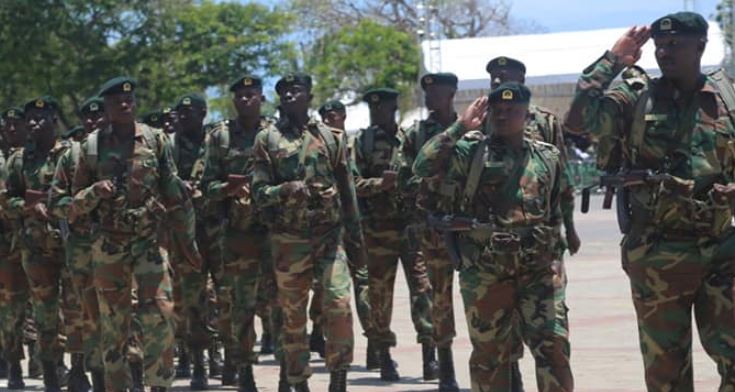 The Kenya Forest Service has crafted a long-term plan aimed at improving the work environment of its rangers.
Speaking during the World Rangers Day, the Service disclosed that it will refurbish 80 more rangers units and procure additional operational tools and equipment for the smooth operation of the rangers.
The World Ranger Day is celebrated on July 31 to commemorate Rangers killed or injured in the line of duty and to celebrate the work Rangers do to protect the world's natural and cultural heritage.
"To improve the welfare and working environment of Forest Rangers, the Service has embarked on an ambitious agenda to train and equip every Forest Ranger, provide adequate and ideal housing, uniform, risk allowance, medical cover, career progression among others," said Chief Conservator of Forests Julius Kamau.
The Service said in the last Financial Year2019/20 about 98 ranger houses were refurbished and in the current financial year 2020/21, it intends to refurbish 80 more ranger's units. "There is also the procurement of additional operational tools and equipment."
The law enforcement officers' account for more than half of the total KFS human capital. The workforce is charged with the responsibility of protecting 2.59 million hectares of forestland. From the year 2015 to 2020, five forest rangers were killed in the line of duty whereas one hundred and six rangers sustained injuries from an attack by illegal loggers and poachers in the line of duty.
The World Ranger Day marked last Friday presented an opportunity to acknowledge the hard work by Forest Rangers and remember those injured or deceased in the line of duty.
"It becomes even more demanding on the Forest Rangers as the mandate of the Service is not only limited to the protection of public forests. They protect the newly gazetted forest areas, support in the protection of the community forests, and in some instances private forests and critical installations and equipment of the Service. They also participate in the National Securities functions and multi-agency operations such as the one going on in Boni Forest, Mau Forests, Mt Elgon and Samburu Forests," Mr. Kamau said.