How new Prosecution guidelines will cure ills of the past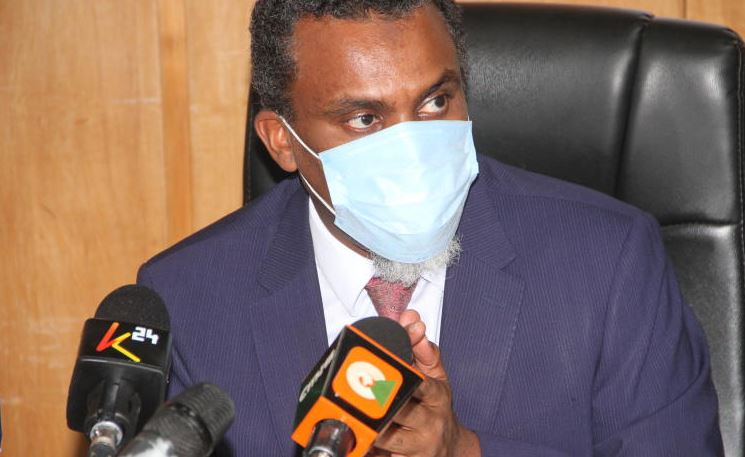 Last October 22, DPP Noordin Haji (pictured) ordered for investigations after it emerged that some of the documents meant for the prosecution of corruption cases touching on top Kenya Power staff had mysteriously disappeared.
It was not clear if the documents had gone missing while in the custody of the DCI or his office.
State Prosecutor Alexander Muteti said in court that an inquiry file has been opened to determine how the evidence touching on a report by the Energy Regulatory Commission disappeared.
Now the DPP seems to have found a cure for this problem of missing documents which caused friction between his office and the police.
In the prosecution guidelines launched earlier this week, it will be the responsibility of police officers to keep original documents and will only hand over duplicate copies to the DPP.
"The duty prosecutor will make a copy of the entire investigations file and retain it. He/She will then return the original investigations file to the investigating agency "the guideline read in part.
This clause is likely to bring to an end the blame game between police and office of the prosecutor on misplaced files or missing original documents from files forward to the prosecutors by the police.
LSK President Nelson Havi, who spoke during the launch of the guidelines in Nairobi on Tuesday, said the guidelines will introduce professionalism during investigations and at the prosecution of cases.
The new regulations have also sought to tighten the evidence gathering to make sure that only matters with strong evidence end up in court. The era of clogging the court system with half-baked cases which collapse as soon as they begin may be over if the guidelines are embraced.
Prosecutors have been advised to test the evidence gathered by investigators before cases are approved for prosecution.
Public interest
The criminal cases must satisfy public interest threshold as well as have strong evidence before the DPP can approve prosecution.
Other forms of settling disputes will be recommended in the event that the matter at hand does not meet this threshold.
The alternative measures that prosecutors can recommend includes administrative actions, warnings, fines, demotion ad even confiscation of assets.