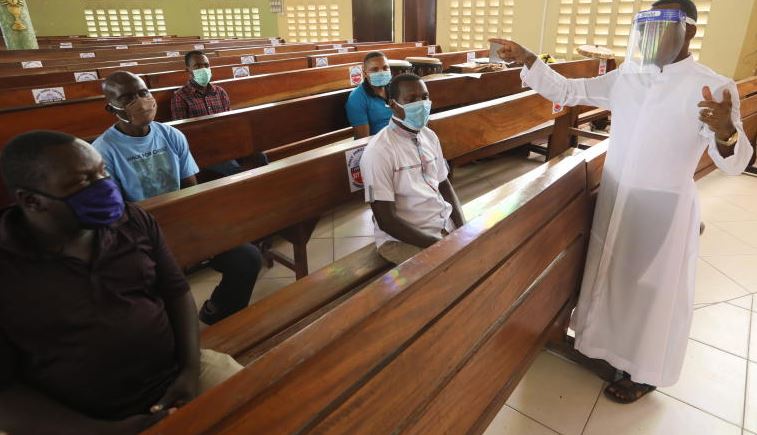 Thirsty for spiritual nourishment, John Kariuki, 70, sat in a corner at the Catholic Diocese of Nakuru, perhaps hoping that no one will pick him out because of his age.
Kariuki, armed with a bible in one hand and a crucifix in the other, walked into the church at 6.30am.
However, his age did not allow him to attend the service as directed by President Uhuru Kenyatta, who warned church leaders to ensure those attending service were not above 58 years.
He was directed by an usher to a hall at the church premise where he was taken through 30 minutes mass by Father Lawrence Mbogo, the cathedral administrator.
"Though I wanted to attend service, participate in singing, worship and prayers, I am satisfied to have heard a word of blessing from the father," he told The Standard.
Read More
Father Mbogo, told The Standard that initially, they had four services, but to accommodate faithful, they were divided into different sessions due to social distancing.
"We would like to come to service, sing, worship, pray and congregate together, but we are dealing with a contagious disease, and we want to minimise all the possible risks. Preaching is only taking 10 minutes," he said.
And Deliverance Church Internationals, Nakuru, streamed the service online after it failed to meet set guidelines to open doors to faithful.
[Mercy Kahenda, Kennedy Gachuhi and James Munyeki]