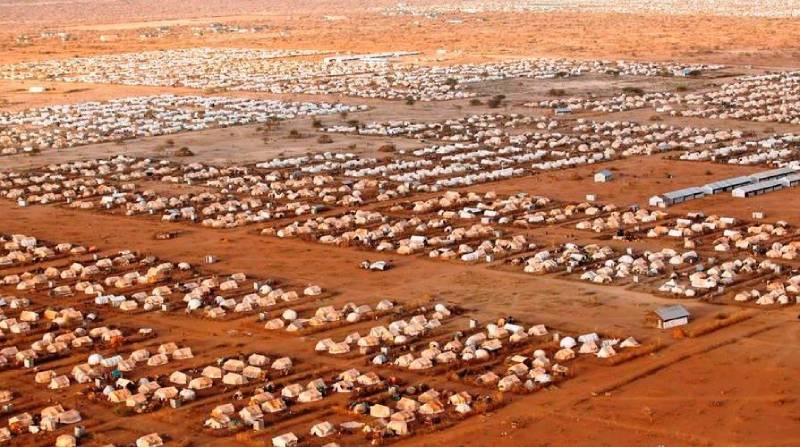 Kenyan teachers educating children in refugee hosting communities are set to receive Sh155 million that has been donated by the UK government as support to their salaries.
The amount will be used to cater for the salaries of teachers working at Dadaab, Kakuma, and Kalobeyi, while ensuring that children are not affected long-term by the interruption to their education during coronavirus around the world.
The UK announced at a high-level virtual summit hosted by Angelina Jolie, the Special Envoy for the UN Refugee Agency UNHCR, that the emergency support is aimed to protect the futures of the world's most vulnerable children both during and after the coronavirus pandemic.
Read More
"I'm delighted that Kenya is part of this programme across 10 countries, and that Kenya was represented at this virtual summit. For millions of children and youth, schools are a lifeline of opportunity as well as a shield. Classrooms offer protection or at least a reprieve from violence, exploitation and other difficult circumstances," Angelina Jolie, Special Envoy for the UN Refugee Agency UNHCR, said.
"Covid-19 has presented all our societies with huge challenges, and it's vital we support those most in need," Jane Marriott, the British High Commissioner to Kenya, said.
According to the British Commission, teachers in Dadaab due to the Covid-19 measures, have been broadcasting programmes on the community radio station, Radio Gargaar, since the lockdown.
"I am part of the 3 per cent of refugee youth who have access to tertiary education. As a refugee, I needed a skill that would give me control and would put me in a position to be useful and helpful in case there is need, whether it be another war or a pandemic like we have now," Says Bahati Ernestine Hategekimana, a Rwandan-born refugee living in Kenya and currently studying to be a nurse on a UNHCR scholarship.
"I see a lot of refugee youth like myself who have been empowered through education to contribute to the response on Covid-19,"he adds.
Other countries that will benefit from a pool of Sh 713 million announced by UK include Chad, Malawi, Mauritania, Pakistan, Rwanda, South Sudan, Sudan, Uganda, Yemen where Kenya has received the sh 155 million.
5669 teachers in the ten countries will receive direct payments from UNHCR for 7 months where urgent support is needed.