Planting season in limbo over pandemic spread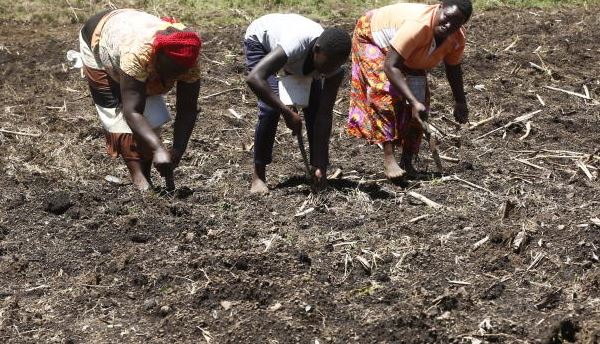 As the long rains set in, there are fears farmers could miss this planting season due to the current coronavirus crisis.
The period between mid-March to May are the critical months for planting the country's staple foods like maize, wheat beans and other cereals. And now the government is pleading with farmers to venture out and save the country from a looming food shortage.
Previously, the long rains alone afford the country 30 million bags which is more than 75 per cent of the country's total needs with the remaining short rains producing between 8-10 million bags of 100 kilogrammes.
The country consumes between 46 to 51 million bags of maize every year as human feeds alone.
Agriculture Principal Secretary Hamadi Boga acknowledges that any delay in planting the staple food is a recipe for food shortage in the better part of the year and a possible tumultuous time next year.
"As a country, we highly depend on the long rains which are important for growing the staple food like maize and wheat and the cereals like beans and peas. For us this is the season to grow the most substantial food for the country to take us through the coming months," said Prof Boga.
At the same time, Kenya Farmers Association director Kipkorir Menjo warns that a lockdown at this month could seriously affect the planting season in the North, South and Central Rift, Mt Kenya and Western regions where the farmers depend of this long rains for growing cereals.
"Farmers have been unable to make the necessary purchases because of the weakening economy. Any further effects like lockdown will seriously hamper the planting season," said Menjo.
Although noncommittal about the price of seeds, the Kenya Seed Company Managing Director Azariah Soy assured farmers that his farm will ensure that they get sufficient and quality seeds for the planting season.
Soy said his firm had had 30,000 metric tonnes of maize seeds of different varieties that were ready for planting and had been distributed to as per the demands of each region across the country.