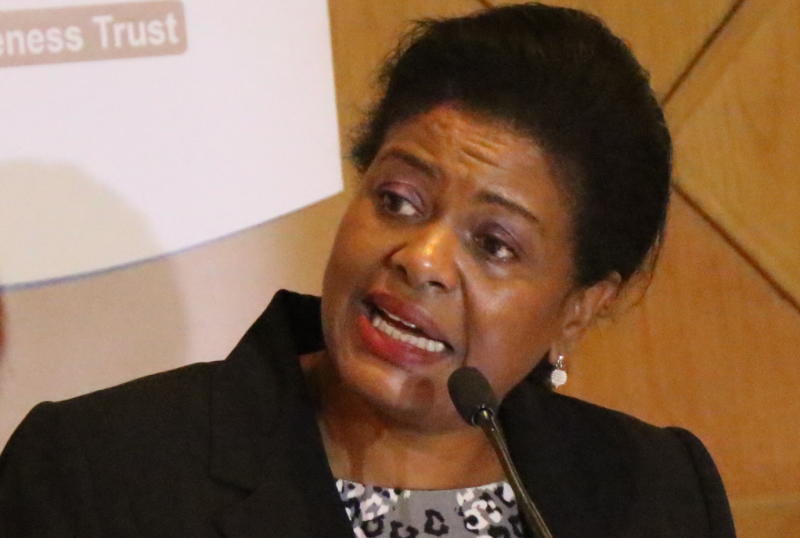 Amidst the raging debate on whether or not to amend the Sexual Offenses Act, particularly the lowering of the age of sexual consent from 18 to 16, Justice Njoki Ndungu has cautioned that doing so will put children at significant risk, derailing the gains achieved by the 2006 act.
"Any suggestion to amend the Sexual Offenses Act needs to take into consideration that we could undo a very carefully thought-out process of a law that is now protecting our children and citizens," Justice Ndungu said, speaking during a consultative forum held by the Community Advocacy and Awareness Trust (CRAWN Trust) in Nairobi.
During the discussions, different stakeholders expressed concern that the push to lower the age of sexual consent is because many Kenyans lack an adequate understanding of the Sexual Offenses Act and the repercussions of amending it.
According to a report released by CRAWN Trust on Tuesday, many Kenyans have misinterpreted the Sexual Offenses Act and lack adequate sex education.
"There is a legal problem that points to a possible misinterpretation of the law and a social problem that fails to address a lack of age-appropriate sex education," the report stated.
According to Ndung'u, the act has been widely misinterpreted, as people continue spreading false notions that the criminal justice system is unfairly punishing boys who commit sexual offenses.
"People are saying the sentences are too harsh and too excessive and more recently, that young men are receiving minimum sentences. I would like to dispel this myth. The sexual offenses act was carefully negotiated and even at that time it was clear that no children would be sentenced to any minimum sentence," she stated, further explaining that offenders under 18 do not receive the minimum sentence for sexual offenses but rather, are usually sentenced under the Borstal Institutions Act or Children's Act, where they receive a maximum sentence of three years.
Ndung'u also explained that some children sexual offenders get sentences lower than the maximum three years, which usually involve counseling, probation or admission into borstal institutions.
Justice Ndung'u further revealed that children, including those who commit sexual offenses, do not serve time in prisons and that a fact check by her office against court and prison records confirmed that no Kenyan prison currently holds inmates aged below 18.
Ndungu, while dismissing the widespread notion that young men are suffering in prisons for sexual offenses explained that the law does not recognize young men, but only adults and children, the latter of whom do not serve prison time as it is illegal for judicial officers to convict children to prisons even for sexual offenses.
"Four percent of convicted males are under 18-year-olds in borstal institutions," Ndungu stated, explaining that the narrative that underage boys have been jailed for sexual offenses is untrue.