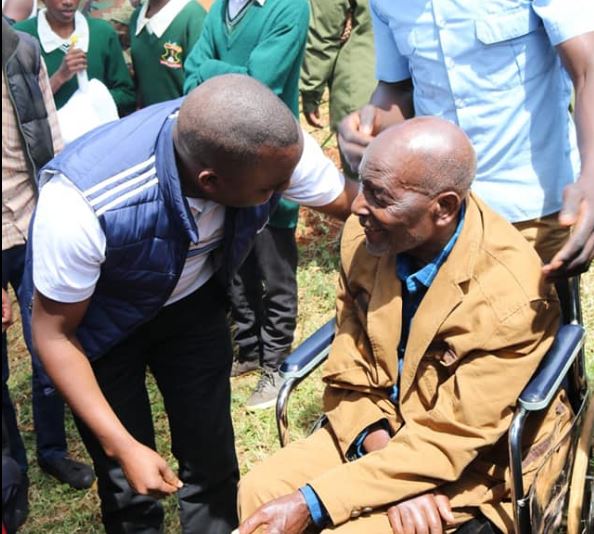 The Chief Conservator of Forests (CCF) Julius Kamau led the Service in making the wishes of a long-retired teacher, Joseph Wanjau 93 years old, come true. The retired teacher's wish was to have his family members' plant trees equivalent to his age in all the schools that he had taught in his teaching career. The Kenya Forest Service donated the 93 memorable indigenous tree seedlings and guided the "Let a Tree Grow as a Candle Melts" planting initiative held at Mutwewathi Primary School, Nyeri County. The school, mainly for the less privileged children, marks the first among the six schools that Mwalimu Joseph taught since 1947.
SEE ALSO: KFS embarks on improving rangers work environment
The watershed initiative by a 93-year-old who has decided to bless his generation by planting trees beyond blowing of candles and cutting of a cake is a challenge to all Kenyans on how special occasions can be commemorated. "As the candles melt down on your birthday, trees should grow. As the cake is being cut, a tree should grow. Because trees are a legacy one can give to self and the future generations and make a difference in celebrating a life lived", said the CCF. "This humbling act is a true challenge to all Kenyans of all occupations - it is our small selfless actions that will make the change we wish to see in our great country Kenya," he added.. He challenged Kenyans to be the change they want in the world. "Plant trees to mark your birthday, that of your parents, grandparents, your children, your loved ones and let the trees grow as you grow."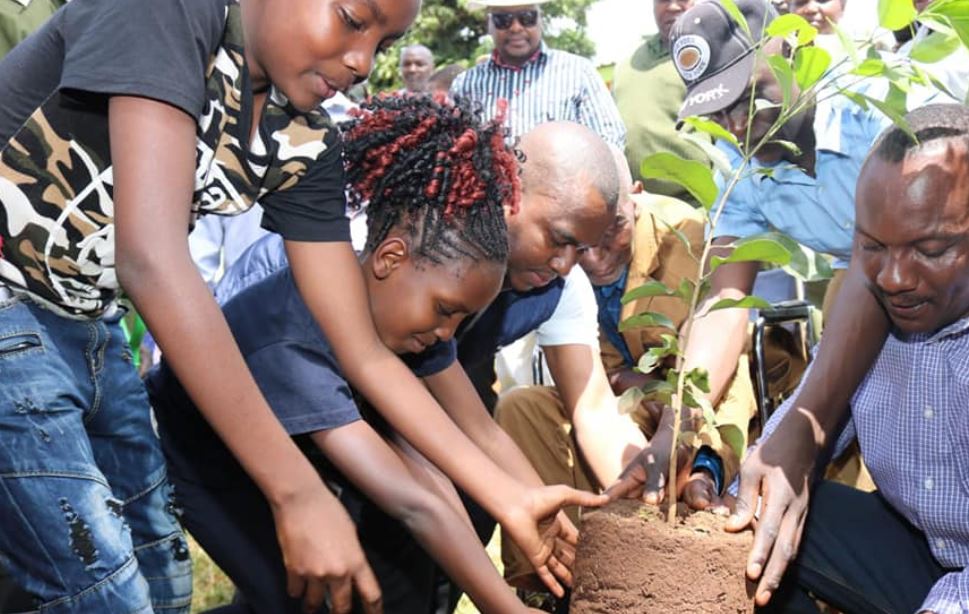 SEE ALSO: Safaricom to offset carbon footprints through partnership with KFS
With a population of over 45 million, and with everyone taking this initiative to plant trees for their special occasions, Kenya's landscape will change for the better and attainment of the national target of 10 per cent forest cover by 2022 will no longer be a challenge. Someone who plants a tree knowing very well that he or she will not have a chance to enjoy its shade has started knowing the meaning of life.