Night clubs lead in shisha defiance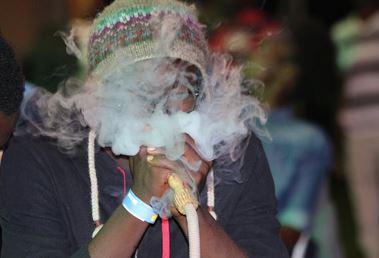 A surveillance on compliance of shisha ban has found that it is still being smoked in several night clubs.
Shisha was banned in December 2017 by the Government after push by anti-tobacco advocates.
However, a surveillance by Kenya Tobacco Control Alliance (KTCA) found that compliance level of the ban is lowest in night clubs compared to other entertainment spots.
"Shisha smoking was most often found in night clubs (24 per cent) and bars (20 per cent), but was rarely observed in restaurants (five percent)," reads the survey in part.
Overall, 82 per cent of the hospitality venue visited were found in compliance albeit with a considerable variation in areas covered.
The surveillance was done by KTCA officers who visited entertainment spots in seven areas in Nairobi namely, Westlands, Parklands, Kasarani, Eastleigh, Lang'ata, Mathare Valley and Pipeline.
A total of 200 venues were sampled in the survey conducted between May and June this year.
The highest level of compliance was in Westlands at 100 per cent, while the lowest was in Parklands at 57 per cent.
"The compliance level in Parklands was mostly influenced by university students who stay around the area," said KTCA chairperson, Joel Gitali.
Dr Nyambura Salome, who was in charge of the surveillance, clarified that Westland's 100 per cent compliance did not necessarily mean there was no consumption of shisha in the area.
"We are aware of the limitations of our methodologies since were just zoning areas. It does not mean in Westlands you won't find a shisha den," she said.
The Government, in a gazette notice published by the Health ministry, prohibited the import, manufacture, sale, use and advertising, promotion, distribution or encouraging use of shisha.
Kenya is one of the only six countries in Africa that have stringent rules on shisha.
Though containing tobacco, Shisha has been viewed by many as an alternative to cigarettes as it is flavoured with different scents and sweetened with syrup or molasses.
It involves dragging in smoke from heated tobacco and mixture of flavours passed through water into their lungs.
British Heart Foundation has linked shisha to cancer, heart disease, pregnancy complications and respiratory illnesses.
The foundation notes that average shisha-smoking session lasts an hour in which users inhale smoke equivalent to smoking 100 cigarettes.
Shisha lovers mistakenly believe that it is not addictive, arguing that the water used in the pipe absorb snicotine.
Experts, however, say the water only absorbs a small quantity of nicotine, and that shisha smokers are still exposed to enough nicotine to cause an addiction.