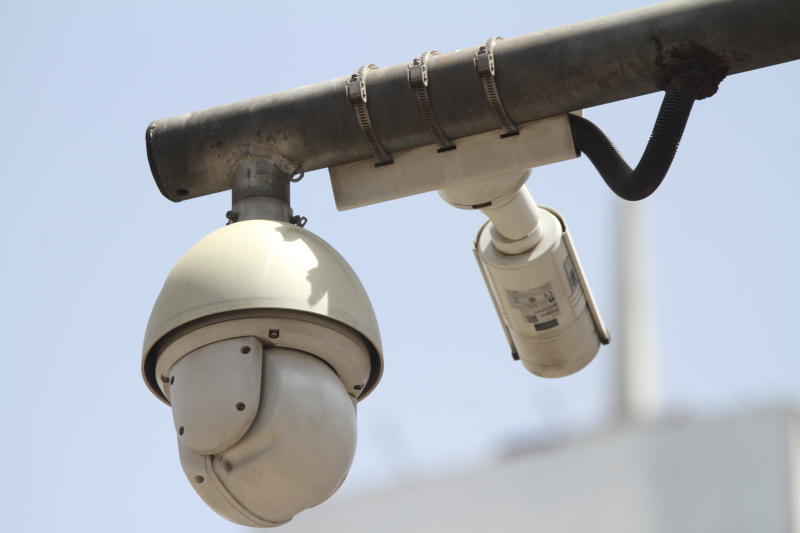 The Ministry of Interior is on the spot over the installation of Sh15 billion closed-circuit television (CCTV) surveillance systems in major cities. According to a parliamentary committee, at least 2,100 CCTV cameras were installed at a huge cost in Mombasa and Nairobi, and yet their value has not been realised. The Security, Defense and Foreign Relations Senate Committee yesterday questioned the reliability of the CCTV cameras. Committee chairman and Garissa Senator Yusuf Haji wondered why they have failed to prevent crime "even as murders occur on the highways".
SEE ALSO: Police arrest man caught on camera stealing at M-Pesa shop
Mr Haji said the cameras have not been able to assist police unravel the mysterious murders of former Kabete MP George Muchai and businessman Jacob Juma. "The purpose of these cameras is to detect and prevent crimes in the city. However, we are left to wonder why they have not assisted the police to apprehend the culprits," said Nakuru Senator Susan Kihika. "Not so long ago, Kabete MP George Muchai was gunned down near a CCTV camera. Police arrested a few kids who they want us to believe are the killers."
CCTV data
The committee, which was meeting Interior Ministry's Chief Administrative Secretary Stephen Ole Ntutu and officials from the National Police Service, heard that the police command unit at Jogoo House had no long-term storage for CCTV data.
SEE ALSO: Two charged with intercepting security CCTV footage of Uhuru entourage
Mr Ntutu tried to defend the ministry saying that data was only stored for 30 days after which it was rendered obsolete. "Where does this data go after the 30 days? This is just a public relations gimmick from the government," Ms Kihika said. Her sentiments were shared by Kisumu Senator Fred Outa who claimed that despite the government spending billions in procuring and installing the cameras, Kenyans were yet to get value for their money. "There is nothing at all from the security surveillance, command, and control centre. We don't know what is happening there," Kihika said. The Interior ministry in 2014 awarded Safaricom the tender to construct the communication and surveillance systems for police. The systems were supposed to battle crime. The project involved connecting 195 police stations in Nairobi and Mombasa to high-speed networks to ease communication. Safaricom was also mandated to supply the police with radio communication devices.