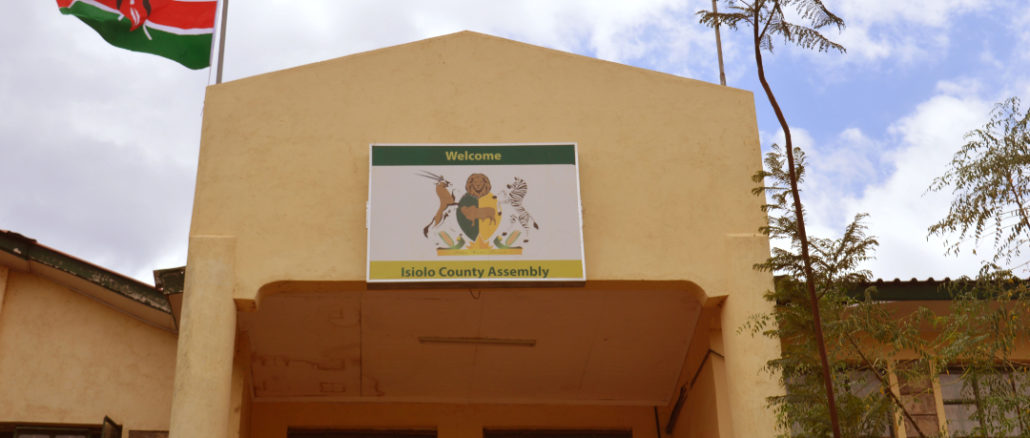 The Meru Environment and Land Court has restrained the County Government of Isiolo from demolishing or evicting traders from 250 kiosks in Isiolo town.
The traders' lawyer Kiogora Mugambi filed a certificate of urgency seeking an order barring the county government from displacing his clients.
The kiosks in dispute are located within Isiolo town's CBD and were there as a result of a memorandum of understanding between the traders and the county government dated May 16, 2016.
The two parties agreed to set up modern kiosks to support enterprising youth and women in marketing and distribution of their goods.
The petitioners bid and upon payment of Sh5,000, each trader was allocated a stall with a requirement to pay monthly rent to the county government.
Read More
Interested party
At the time of introducing Spring Chase Services Limited, who are mentioned in the suit as an interested party, county government officials explained to the traders the firm contracted by Centre For Youth Linkages and Empowerment Programmes to construct the 250 kiosks and was owed Sh14,595,120.
To date, Spring Chase Services Limited is collecting monthly rent of Sh2,000 from the traders.
The county government served the traders with two conflicting eviction notices, which gave varying periods of compliance. One notice gave the traders 21 days to vacate the stalls while the second notice gave the traders 24 hours to vacate.
A supporting affidavit from Hellen Muthoni Kabengi, one of the traders, stated the MoU between them and the county government had an irrevocable seven-year lease with a clause allowing renewing. Hearing will be on July 17.