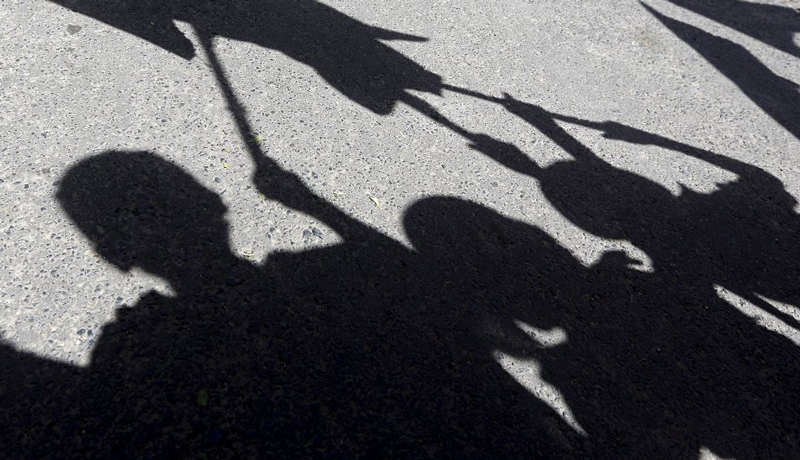 A funeral ceremony for a trader in Kirinyaga was delayed for several hours after five women claiming to be the deceased widows turned up to pick up the body at a mortuary. Drama started shortly after 10am when mourners in a convoy of boda boda riders and vehicles arrived at the Kerugoya County Referral Hospital mortuary to collect the trader's body. Peter Muriuki, 32, was said to have been an influential trader and romantically-linked to several women whom he had not declared to his immediate family. "If Muriuki had disclosed that he had other women, this drama would not have happened but now we have exposed our family, there is nothing we can do since we have been subjected to public ridicule," said Jane Wambui, the wife who lived with trader at the family home.
SEE ALSO: Private school transforms into farm to beat corona crisis
After mourners arrived at the mortuary ready to collect the body accompanied by his known wife Jane, they found two other women claiming to be his wives already seeking for a permit to collect the body. Wambui wondered why they should be allowed to collect her husband's body yet she was his legal wife. The free-for-all drama intensified after two other women, one carrying a small baby and another pregnant, turned up claiming to sign off the same body. Mourners had to separate the five women who were baying for each other's blood as activities at the busy mortuary came to partial standstill. The Kanyekini MCA Harrison Ngiria from where the trader hailed from, had to intervene but this did not seem to deter the women from making the claims.
SEE ALSO: With increased morgue bills, Covid-19 adds more pain to the bereaved
As the situation got out of hand, the MCA asked the women to accompany him to the nearby police station where the matter was resolved. "As their MCA, I had to take it upon myself and use all means to ensure that the trader was buried as planned," Ngiria said. It was agreed that the deceased's young brother be allowed to sign for the burial permit and also be made the administrator of his estate. The body was then released and transported to the deceased's Ngomongo village. The hearse transporting the body was escorted by nearly one kilometre-long convoy of boda boda riders. All the women attended the burial.