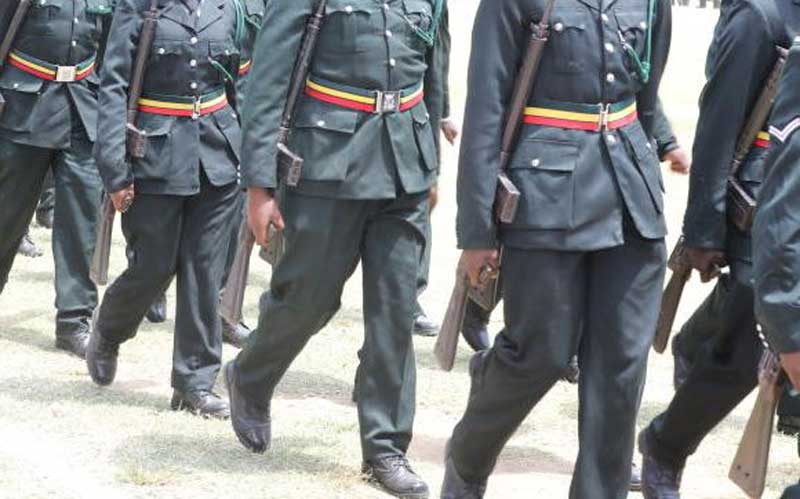 A senior prisons officer has been accused of sexually harassing the wives of his juniors.
The officer, attached to Wundanyi GK Prisons, is also said to be making sexual advances to female officers at the institution.
The officers are now calling on the authorities to investigate and take action against their boss.
Two of the affected officers claimed they were transferred after they complained that their boss wanted to sleep with their wives.
Read More
The senior officer is said to have demanded the women's mobile numbers.
"We will appeal our transfers. We are ready to give evidence when required to do so," one of the affected officers said yesterday.
The junior officers said trouble started in October last year when their senior started sending unnamed people to collect their wives' phone numbers for him.
"Those who reject his sexual advances are either threatened or transferred, if they are officers. Officers whose wives refuse to give in to his demands are also transferred," said an officer who cannot not be named for fear of victimisation.
"I will appeal against my transfer. I cannot leave my wife here," another officer said.
A female officer, who is married, said the officer summoned her to his office only to ask for her mobile number.
Errant officer
"The procedure is when a junior officer is summoned by a senior, he or she must be accompanied by either a corporal or a sergeant. However, in my case, I was told to go alone. The boss did not tell me anything of substance. He only told me to abandon my husband for him," claimed the officer who is expectant.
She added: "The officer knows I am married but he keeps pestering me for sexual favours. He went on to transfer my husband. I don't know what to do. He engineered the transfer of my husband to keep us apart and punish us after I rejected his sexual advances."
The officer in charge of the prison, Khamisi Bakari, denied the allegations saying no one has reported the matter to him.
"These are pure lies. Those aggrieved should have reported to my office instead of going to the media," said Bakari.
He, however, admitted some officers had been transferred but added it was because of indiscipline. "We do not transfer officers here. All transfers are ordered in Nairobi," he said.
"Ours is to report cases of indiscipline in Nairobi. However, we are not involved in the decision to transfer officers," said Bakari.
He added: "I do not even propose who should be transferred. All I do is to receive transfer letters and hand them to targeted officers."