Police identify suicide bomber as radicalised Mahir Khalid from Mombasa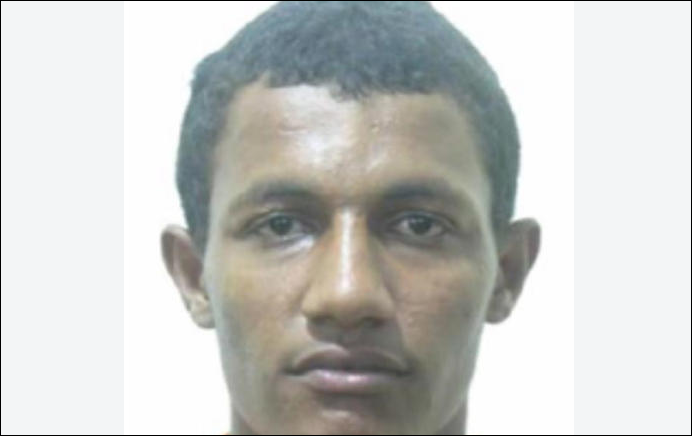 The suicide bomber who blew himself up at the dusitD2 Hotel was a Mombasa born Al-Shabaab recruit who travelled to Somalia for training.
Blown up in smithereens, the 25-year-old Mahir Khalid Riziki was born and brought up in Majengo area of Mombasa town.
Police say it is while attending prayers at Musa Mosque that Mahir met his recruiter, Ramadhan Hamisi Kufungwa, now in Somalia fighting alongside Al-Shabaab and inviting more Kenyan recruits.
For nearly a decade, Musa Mosque has been associated with radicalisation, recruitment for Al-Shabaab and religious violence.
However, intervention by government security agencies and the Mombasa county administration has since led to removal of radical elements from the mosque and installation of more liberal religious leadership. Most radical followers of Al-Shabaab ideology from the mosque have fled to Somalia. It is not the first time Mahir has come under the security radar. Police say in 2014, he was part of an assassination cell tasked by Al-Shabaab to kill security personnel.
In October 2014, Mahir was involved in the killing of a police officer at Royal Court Hotel. The team was led by Ismael Mohamed Shosi alias Ismael Mmanga, a former resident of Bondeni.
Shosi was killed by security agencies in September 27, 2016 at his hideout in Mwandoni after resisting arrest.
Mahir fled to hide in Tanzania in November 2014 after security agencies posted his photo as a wanted person.
In early 2015, Mahir confirmed to his family in Mombasa that he had relocated to Somalia where he was training with Al-Shabaab. It has also emerged that in November and December 2018, Mahir would regularly contact his wife Suhaila Mwalim Bakari to find out about her status and that of his family. Suhaila never reported about her husband to the police.
A security source disclosed about his arrival in Kenya for the attack. On January 13, he sneaked into Kenya through Elwak in Mandera County, then to Takaba, and boarded a Moyale Raha bus in Marsabit town to Nairobi.
He then proceeded to Muchatha to link up with the attack cell leader, Ali Salim Gichunge, to receive instructions on his role.
On the day of the attack, Mahir reportedly arrived at the scene earlier but was constantly communicating with Gichunge, taking instructions and updating him on his status.
The attack strategy was for him to detonate his suicide vest to kill people at the Secret Garden restaurant and signal the incoming attackers. Then, as people scamper for safety towards the main entrance of the complex, the other four attackers were supposed to embark on a killing spree targeting the fleeing crowd.
"Thankfully, there was a timing disconnect between the suicide bomber and the foot attackers which gave room for a good number of people to escape," says the security source.