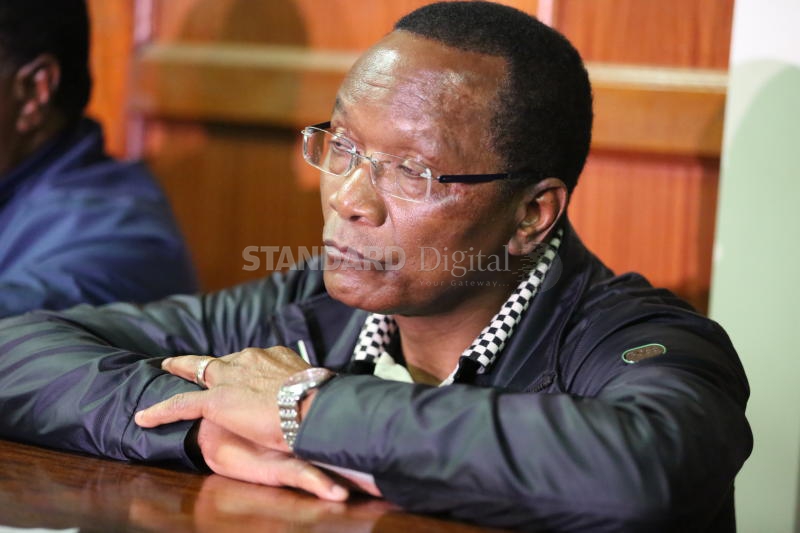 The anti-corruption court has declared over 40 suspects accused of stealing millions of shillings from the National Youth Service as public enemies who don't deserve to be released on bail.
Chief Magistrate Douglas Ogoti's decision to deny them bail means that the suspects, including Principal Secretary for Youth and Gender Affairs Lillian Omollo and NYS Director General Richard Ndubai will face lengthy spells in remand prison as the trial drags on.
"I find that the charges facing the accused are serious in nature and a threat to national security. The economic crimes touch the core of the country's financial health which can lead to anarchy and in the circumstances the court is justified to deny them bail," ruled Ogoti.
Mr Ogoti's decision was a first of a kind and showed a sign of change of tact by the judiciary in dealing with corruption cases, given that no any other person previously charged with economic crime and conspiracy to defraud the public has ever been denied bail.
It came as a shock not only to the accused persons but also to several of their relatives who had thronged the court with bundles of cash, some stashed in bags, in anticipation of being granted cash bail which they would have readily paid to secure their release from custody.
Read More
According to the magistrate, the charges involve huge sums of lost public money and that the right of the accused persons to be released on bail cannot override the rights of members of the public who continue to suffer because of stolen money.
"Plunder of public funds leads to denial of rights to others who cannot get basic services. It leads to economic sabotage and deny the public basic rights like education, food and health which ultimately lead to death," said Ogoti.
He added that it will be discriminatory to grant the accused persons bail given that they face similar charges but have different ranks and financial capacity to pay any cash bail that would have been granted.
Mr Ogoti explained that since the accused were a mixture of top government officials, junior staff within NYS and business executives who illegally benefitted from the scandal, it will only be fair if all stay in remand until the cases are concluded.
"Every person is equal before the law and any finding must benefit all in equal measures. From the description of the individuals charged in this case, they are of different means and capabilities and cannot all afford equal bail terms," ruled the magistrate.
He dismissed arguments that bail was a matter of right to even those facing capital offences saying that the court has power to decide who to release on bail and that only those charged with offences carrying a sentence of less than six months are automatically granted bail.
The accused include some lowest ranked officials at NYS ranging from technicians, clerks to top managers said to have conspired with unscrupulous companies to steal Sh468 million from NYS.