Al-Shabaab destroy communication mast, abduct two teachers in Fafi area, Garissa County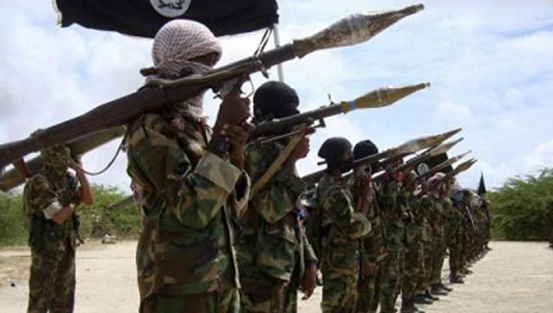 Al- Shabaab militants attacked and destroyed a Safaricom mast in Fafi area, Garissa County rendering the area inaccessible.
The incident happened Wednesday night and the attackers are believed to have planted landmines on the route leading to the area.
Police response to the site was slow out of fear of being affected by the Improvised Explosive Device that may have been planted there.
North Eastern regional commissioner Mohamed Saleh said they had sent a team of police officers to the area to access the extent of damage caused.
"We understand there are criminals who destroyed a communication mast at Fafi Centre hence affecting various activities there. We are pursuing them," he said.
He added police were pursuing the militants through alternative routes for fear of hidden IEDs.
Police could not confirm reports that the militants also set ablaze the local primary school.
Locals said the militants had abducted two schoolteachers at the affected school. The two were non-locals. Their whereabouts are yet to be known.
The militants have in the recent weeks enhanced their attacks across the region killing at least 20 security officers.
The attack on the communication mast is the latest in a series that have happened in the area leaving a trail of destruction.
The other areas where these masts have been destroyed include Mandera and Wajir.
To fight drought, involve communities
According to the latest information from the Meteorological Department, rainfall will be poorly distributed in April, May and June, and this will have a serious impact on agriculture