EACC Chairman Philip Kinisu quizzed for altering statement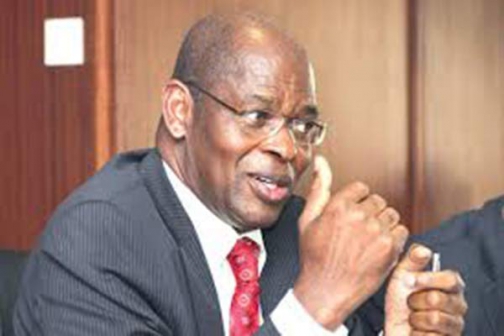 Ethics and Anti-Corruption Commission (EACC) Chairman Philip Kinisu has admitted giving a probe team conflicting information.
Mr Kinisu has admitted that the accounts he presented to a parliamentary committee investigating him did not add up.
The EACC boss is being grilled over his relationship with a company associated with his family, which transacted business with the National Youth Service (NYS).
Mr Kinisu explained to members of the National Assembly Justice and Legal Affairs committee that he resigned as a director of Esaki Limited in April 2016, and not 2008 as he had earlier stated.
Committee Chairman Samuel Chepkonga noted the inconsistency in the statement of the EACC boss and took him to task as to why he had changed an earlier statement filed before his team regarding when he resigned.
"In your last appearance before this committee you gave us documents stating that you resigned in 2008, you never mentioned you resigned as a director and shareholder in April 19, 2016. Which one do we believe? "posed Mr Chepkonga.
Kinisu defended himself, explaining that the documents he presented before the committee two weeks in the company of EACC commissioners, was what he had at that time. He claims to have rejoined the company in 2013 before resigning in 2016.
Zimbabwe court to decide on opposition march on Friday
Zimbabwe's High Court will on Friday decide whether President Robert Mugabe's opponents can proceed with a planned march calling for electoral reform after police chiefs suggested they present a petition instead, an opposition official said.