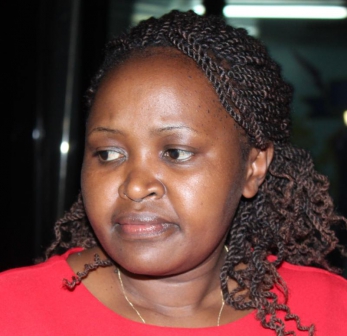 Eight suspects in the Sh791 million National Youth Service (NYS) scandal will answer to money laundering charges after all.
The trial court dismissed their application to stop their prosecution and ordered them to appear before it on August 15 to plead to the charges.
They are Ben Gethi, Josephine Kabura, Jedidah Wangui, KCB driver John Kago, Samwel Wachenje alias Sam Mwadime, Anthony Kihara, Paul Gachoka, John Vandamme and Martin Wanjohi.
"I dismiss this application and order the accused to take plea. They had sought the same orders at the High Court and failed," Chief Magistrate Daniel Ogembo said in his ruling.
Read More
Ogembo said he could not see prejudice any party will suffer if the accused take pleas.
"All the accused should appear in court on August 15 for plea taking," said Ogembo. The suspects are expected to plead to 15 counts over the Sh791 NYS saga.
The ruling was delivered after the defence, through lawyer Ham Langat, requested the magistrate to postpone plea taking so they can inform their families. He added that the accused need to organise their finances.