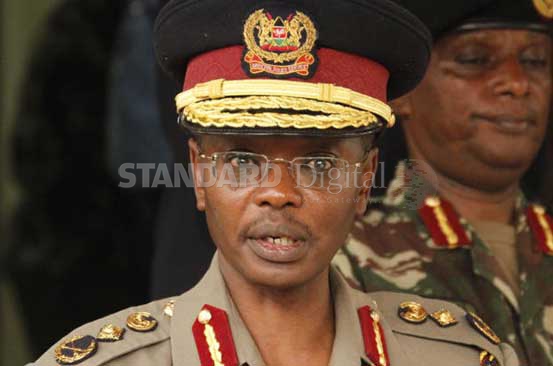 Inspector General of Police Joseph Boinnet has issued a terror alert due to the ongoing Muslim festival Eid al-Adha.
Boinnet said the country has recently become prone to terror activity even as the Government works to ensure the safety of citizens.
"We have got wind of people who want to abuse the Muslim celebrations. Everyone is requested to stay alert and report any strange happenings in their surroundings," Boinnet warned.
Boinnet said that with the dangerous trend of criminals disguising themselves and blending into the normal routine of our country, we should be more alert. He added that such a trend is what made the police launch a manhunt into Boni forest where they sought to eliminate the Al Shabaab menace.
Read More