Let's shun same sex marriage, Cardinal Njue urges Kenyans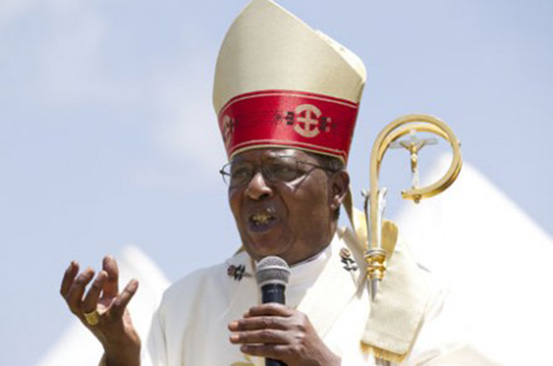 The Catholic Church has described as "rubbish" gay and lesbian practices imposed on Kenyans by foreign nations.
The church's head in Kenya, John Cardinal Njue, yesterday asked faithful to reject foreign ideologies, including radicalisation of youth. Cardinal Njue said those outsiders "vomiting such practices" onto Kenyans must be stopped because "we do not want to eat rubbish".
Speaking during the groundbreaking ceremony for Our Lady of Protection Museve Shrine in Kitui Central constituency, Kitui County, Njue said Kenyans should uphold their cultures and identities and resist being swayed by dogmatic ideas. "Where is our Christianity when a man marries his fellow man or a woman weds a woman? If you eat rubbish, you become rubbish as well. Kwendeni huko na hiyo tabia mbaya (away with that bad behaviour)," the Cardinal said.
Njue said Kenyans must uphold their moral values. "We must be faithful and committed in all our undertakings because our opponents will not tire in trying to derail our achievements," he said.
In attendance were Governor Julius Malombe, Kitui Diocese Bishop Antony Muheria and area MP Makali Mulu.
Dr Malombe said his government will continue to partner with the church to develop the county and ensure residents' livelihoods are improved.