Property buying in Kenya made more convenient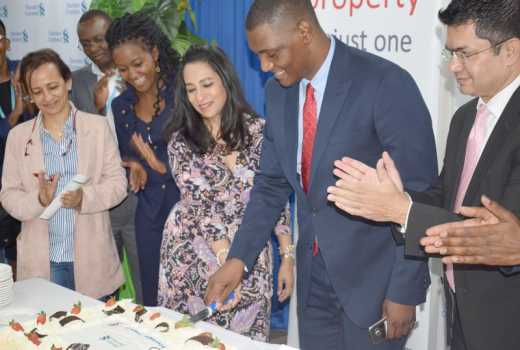 BuyRentKenya and Standard Chartered bank have come together to make the property-buying process more convenient. This partnership was launched in a breakfast meeting where agents and developers from different real estate companies around Nairobi were invited.
BuyRentKenya's new and improved portal provides more options for agents and developers to manage their listings, leads, and communication.
Speaking at the launch, BuyRentKenya CEO, Lizzie Costabir noted that "The new CRM software not only helps to manage your property listings, customers, leads, offers, show days amongst other features, but it also comes with a website builder, that enables an advertiser to create a free personalised website within the site customized to their brand preference for clients with 25 listings and above."
"The portal allows the listings on BuyRentKenya to be uploaded to the company's sister site PigiaMe. "The automatic upload of every listing is mirrored on PigiaMe, increasing reach to potential property buyers and renters," reported Costabir."
Standard Chartered Bank is keen on improving the customer experience in getting mortgages. This led to the formation of a three-way relationship between the bank, agents, and BuyRentKenya to give the home buyer convenience.
Speaking at the launch, David Idoru, Head of Retail Banking at Standard Chartered noted that home ownership in Kenya is not growing as fast as it should. "We are keen on customer focus, and improving the rate of homeownership in Kenya by improving the mortgage acquisition process," Idoru offered.
The launch climaxed with the announcement of the ultimate prize to the agent who brings in the highest number of new homeowners - An all-paid expenses trip to Anfield the home of Liverpool Football Club.
With the partnership between BuyRentKenya and Standard Chartered, prospective homeowners are set to experience improved and more convenient access to mortgages and making their property dreams come true.