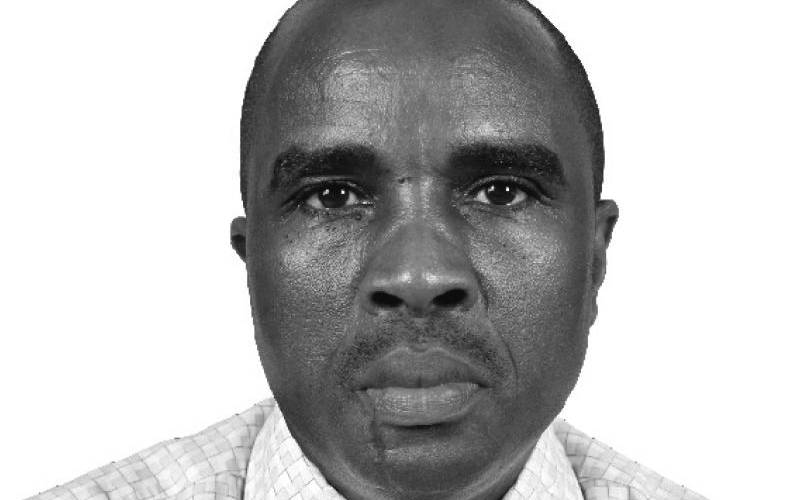 This week's "defection" dramas, Ethics and Anti-Corruption Commission's hot air theatrics and other tantalising news tempt one to wade back into politics despite declaring a "political fast".
We however remain committed to surviving the abstinence.
Consequently, this week's column focuses on a much-marginalised habit in Kenya, and I am told in much of the continent. A running, but unkind joke is that if you want to hide anything from the native, keep it in a book!
So today I have decided to get you to "eat book" by sharing my very own a "12 books you must read before you depart". A book for every month in a year. The first three of these books revolve around forbidden love, betrayal and related matters of the heart.
They are Abraham Verghese's "Cutting for Stone, Colleen McCullough's "The Thorn Birds" and Margaret Mitchell's "Gone with the Wind".
The first two books reveal the humanity of even those that religion has forbidden to experience this ultimate human emotion and the grief and occasional immeasurable bliss that they must experience.
One is set in contemporary Ethiopia while the other is set in wild Australia at a much earlier time, yet the tenor of the stories is eerily similar. To enjoy Mitchel's book, please ignore the latent racial and gender prejudice and just focus on the literary beauty of the story.
On number 4, I was not sure which of Chimamanda Adiche's books to recommend. I find the "Half of a Yellow Stone" rather bloody so will recommend "Purple Hibiscus" which also tells of the turbulent events in Nigeria but with additional insights into war's effect on human lives.
The 5th book you must read is by our very own Ngugi Wa Thiongo. Before he became a "writer in politics" Ngugi had authored many literature greats. I suggest that you try obtain "The River Between" and if you absolutely cannot, get "A Grain of Wheat".
These stories revolve around a season of political and cultural transition but have such live characters that stay with you long after you put the book down. Number 6 is undoubtedly "A Thousand Years of Solitude" by Nobel Prize winner Gabriel Garcia Marquez. The story spans 100 years of Latin American history through the experience of one family.
It is replete with colourful characters with sometimes comical life experiences that make you feel you know Latin America.
I will be in trouble with my daughter if I do not mention a book we both enjoyed, "Watership Down" by Richard Adams as Number 7. The story follows the life of a group of rabbits but speaks to human themes of struggle, tyranny of freedom and the place of group think and individual expression.
No 8 and 9 are biographies. I must say Nelson Mandela's "Long Walk to Freedom" and Ron Chernow's "Titan; The Life of John Rockfeller" are as different as they are similar. They tell stories of these world transforming characters, one through personal sacrifice and the other through corporate shrewdness and sheer grit.
For book number 10, I propose that you read any book by Khaleed Hosseini. "Kite Runner" remains one of my best reads but if you can lay hands on "A Thousand Splendid Suns" that will do too.
Number 11, "The Curious Incident of the Dog in the Nighttime" by Mark Haddon is a beautiful story about an autistic boy. Tearjerker.
And we are on number 12 and I am tempted to revise my list! "The Dragonfly Sea" by Kenya's Yvonne Adhiambo Owour completes this literary trip. She is a great writer who has already won the Caine Prize with an earlier book "Weight of Whispers".
Enjoy a good read and if you have books I must read, I am an email away.