Sample Kilifi's magical offering and you won't get enough of it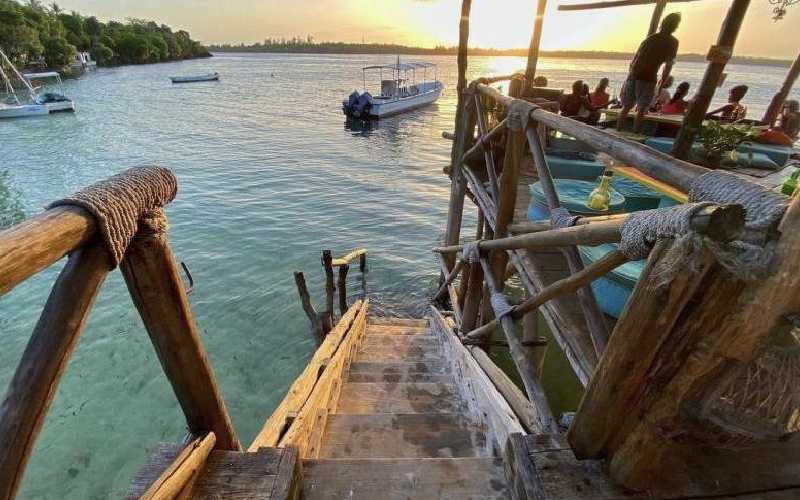 I have not written a travel piece in a while. The Covid-19 pandemic, with its restrictions on travel and holidaying, put a stop to our regular "Tembea Kenya" sight-seeing tours for two years. We have since learned to live with the disease.
Despite the inconveniences of temperate checks and the latest demands for vaccination evidence, we are determined to continue sampling sights and sounds of this beautiful country.
In this spirit, I got a chance to travel to Kilifi County after a long break and was amazed at the offerings available outside the traditional Mombasa and Diani holiday spots.
The beauty of getting to Kilifi is that you no longer have to go through Mombasa City with its frustrating traffic jams courtesy of the ongoing infrastructure improvement programme.
The road from Mariakani town, which is also a stopover for the Madaraka Express, through Kinango to Kilifi is now done.
That one-hour drive takes you through sleepy but friendly coastal villages, some of the most beautiful terrain complete with rolling hills and occasional views of the distant beach.
The road trip is incomplete without a stopover for tea at a roadside restaurant. If you do, you are guaranteed the best of coastal hospitality. If you choose to fly, take a moment to pause at the Malindi airport. It is the one airport that has offers live music to entertain passengers.
The managers have also beautified the airport with charming murals and paintings that make any waiting at the airport a delight.
Once you get to the county, you are spoilt for choice on holiday destinations. The area around Kilifi boasts numerous hotels but nothing comes close to the expansive Vipingo Ridge.
With the only PGA accredited golf course in Africa, real golfers and hackers are assured of the treat of a lifetime.
By the way, the course will host the Ladies Open next month and is a must go for golfing fans.
For those who talk of "golf sticks" a drink at the clubhouse gives you an unrestricted view of a portion of the course; a sight to behold.
Venture out of Vipingo and there are numerous ocean side joints that cater to the luxury-seeking and the more bohemian traveler. For authentic sea food, a visit to Nautilus "floating restaurant" will not disappoint.
Kilifi's primary tourist destination is undoubtedly Malindi town. Whether at Watamu or the town itself, life in Malindi is always bumbling.
Interestingly, large Italian migration out of Malindi, courtesy of Covid, did little to strangle the life of this town. Malindi is awake 24 hours a day with numerous offerings for the budget traveler and for those who demand a little more luxury, all available at reasonable cost. Hemmingways at Watamu is a must go.
Other more recent offerings include Medina Palms and Diamonds Dream of Africa with some of the friendliest service that side of the coast.
If you are Instagram inclined and want to keep your fans green eyed, stay a night at the Billionaires Resort and Retreat owned by Formula One's Flavio Briatore.
If you are cost-conscious however, avoid Malindi in December. Malindi town is however not all that is on offer.
If you are the adventurous kind, take a drive and twenty or so kilometres off the Kilifi-Lamu road you will find numerous ocean side developments.
One of the better ones is Bahari ya Kati Residences. Packed on the golden beach off Ngomeni, this place is a postcard beauty.
The beach is the cleanest at the Coast, the evening views of the sunset over expansive beach are magical. You can go surfing, or deep-sea fishing or just chill with some madafu and enjoy magical Kenya. Over to you.