It is African to share your home, but watch out for predators...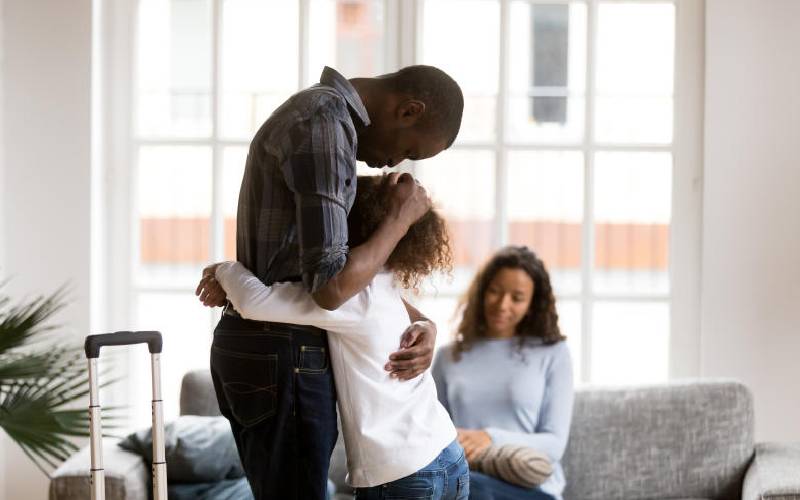 To an observer, she was a picture of bravado and unflappable confidence, a demeanor further cemented by her ample 5'8 frame. But deep inside, churned emotions so volatile, that they threatened to overwhelm her. She was Queen Latifah to the world, a badass rapper and a superstar if ever there was one. However, deep within she was still a 14-year old scared teen. The only outward sign of her inner turmoil could be heard through her lyrics by a keen ear. Due to sexual abuse wrought on her by a man who had lived in their home; a man supposed to watch and care for her, she had learnt not to expose to the world her soft under-belly. Being vulnerable was a recipe for trouble, she had learnt, and she was bent on never being anyone's victim again. "I never told anybody; I just buried it as deeply as I could and kept people at an arm's distance. I never really let a person get too close to me. I could have been married years ago, but I had a commitment issue," she said in a 2009 interview. Until the public admission, her mother had been oblivious to it all.
Thankfully, counselling might have helped her overcome the effects of the abuse, because she is now said to be living happily with her girlfriend who they share a child with.
Just like Queen Latifah, statistics show that 90 per cent of sexually-abused children know their attackers. And most of their abusers live under the same roof with them. Here in Kenya, it is common to hear men nonchalantly talk about their earliest sexual experiences being with the domestic help. It is bar room banter. Yet, if these men were to take a critical look at their lives, they would recognise their experience for what it was; sexual abuse. Research has shown that men who have been sexually abused in their childhood by a female, while they may have thought that it was a sexual opportunity and not abuse, may go on to have feelings of shame and isolation when it comes to sex. They may also later develop difficulties with sexual functioning.
Those abused by men often experience confusion about their sexual orientation in their adulthood. They also develop a fear of men that is often expressed as homophobia; where they have a strong negative reaction towards homosexuals.
A 2019 national study implemented by the Ministry of Labour and Social Protection on Kenyans aged 18 to 24, found that 16 per cent of women, compared to 6.4 per cent of men, had faced sexual abuse in their childhood. Only 12.5 per cent of these women and three per cent of the men sought help after the abuse happened.
Besides having difficulty sustaining adult romantic relationships, those assaulted, if not taken through therapy, almost always continue the cycle of abuse, sometimes to their own children. A study by the US Department of Health and Human Services on their reported cases found that 30 per cent of all abused children went on to mete out the same violence on their children. How much worse do you imagine this to be in a country where many sex crimes go unreported?
Granted, there is a lot you can't control when your child steps out of the door for school or even play, but there is a lot you can do about the environment right inside your own house.
For starters, your house doesn't need to be a boarding house for all the relatives who need a bed in the city. I know it is African to want to extend a lending hand to your kin, but unless you can guarantee your children's safety, find another way to help. You can rent them a bed-sitter somewhere, or get them a room in the hostels. If that is not an option, they can seek help from another relative.
Also, carefully vet the domestic help you allow into your home.
Additionally, do you know how safe your child is when they visit relatives or go for sleepovers at a friend's place? I am not saying that you be paranoid, but they say, it is better to be safe than sorry.