Garang hails US sanctions on South Sudan leaders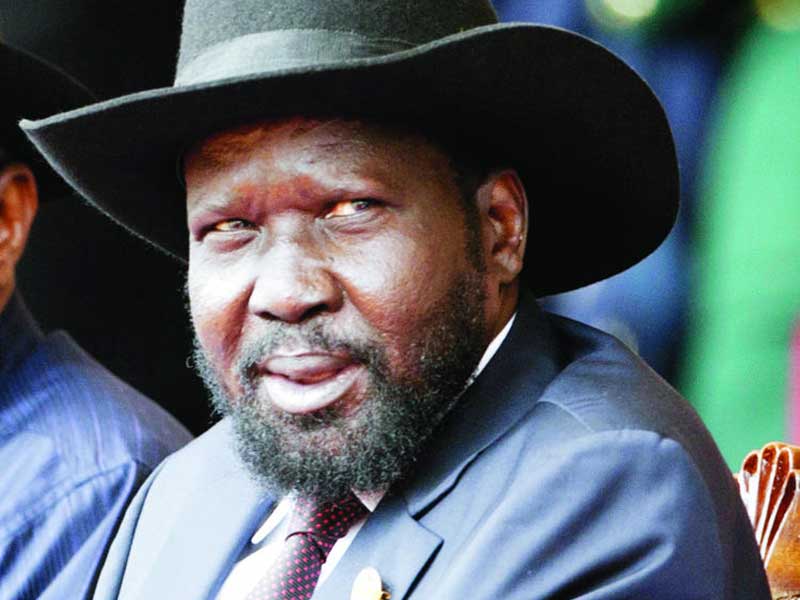 South Sudan leaders have praised President Donald Trump administration's push to freeze assets of leaders fuelling the conflict in Africa's newest nation.
The US disclosed that some South Sudanese leaders are on a sanctions list and have continued to invest illicit money in Kenya's real estate market.
The leadership of the Sudan People Liberation Movement (SPLM)/Sudan People's Liberation Army (SPLA) yesterday welcomed calls by Undersecretary at the US Treasury Sigal Mandelker, and a non-governmental organisation, Sentry, urging the Kenyan and Ugandan governments to seize the 'blood' money investment, mainly in real estate.
Those censured include President Salva Kiir, rebel leader Riek Machar and former chief of staff of the South Sudan army Paul Malong among others, who are alleged to have invested in Kenya and Uganda from the proceeds of the conflict which broke out in 2013.
"The leadership of the SPLM/SPLA (IO) welcomes the recommendations of the Sentry's, John Prendergast and the suggestions by Mandelker and urge Kenya to seize the assets of South Sudan leaders," said a statement to media by Mabior Garang, chairman national committee for information and public relations.
The latest development comes at a time regional leaders are negotiating for a 'handshake' between Kiir and Machar to restore the young African nation.
Some of the issues flagged by Sentry are that President Kiir owns a family home in Nairobi's upscale Lavington neighbourhood, same as Dr Machar.
Similarly, Malong maintains a $2 million mansion in the gated Nyari Estate, yet his salary used to be about $45,000 annually.
Malong, who led an army accused of massive human rights violations, also owns two luxury homes in Uganda, The Sentry states.
The conditions come at a time Opposition leader Raila Odinga is in the process to bring Kiir and Machar to seek trace in Kenya as Ethiopian Prime Minister Dr Abiy Ahmed Ali invited the two for face to face talks in Addis Ababa on June 20.
Some of the rebel leaders have sought refuge in Kenya, Uganda and other regional countries and mainly stay in the leafy suburbs.
Machar is under house arrest in Pretoria, South Africa, after he fled Juba in 2013, when Kiir accused him of plotting to topple his government.
To fight drought, involve communities
According to the latest information from the Meteorological Department, rainfall will be poorly distributed in April, May and June, and this will have a serious impact on agriculture