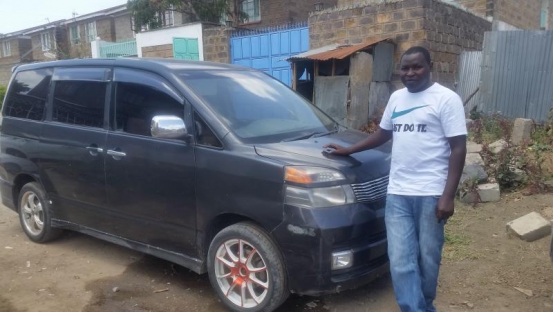 Since his days as an engineering student at the Technical University of Kenya, 36-year-old Benson Angwenyi has had one dream: to build his own house.
"I vowed that one day I would buy my own piece of land and build a house for my family," Angwenyi told Home & Away at his Saika home.In 2010, he started his own company, Beno Electrical Services, an engineering firm which is located in Nairobi's Industrial Area. He started saving for a plot.
"My initial plan was to buy a plot in Kamulu or Kitengela. However, I ended up buying one in Saika Estate, which is very near to town," he says. After buying the 50 by 70 feet of land, he realised that it was possible to dream beyond what he thought he needed and took a loan from his own company to start constructing his five-bedroom house.
Read More
"I bought the land at Sh4 million after saving Sh2 million and borrowing the extra Sh2 million. Later, I took a Sh5 million loan from my own company and started constructing the house late last year," says Angwenyi.
In January this year, he moved into his new house with his family. He is now using the Sh20,000 he used to pay as rent for a two-bedroom apartment around Jogoo Road, Nairobi, to service the loan. The father of two says it is disappointing to see that many young Kenyans save to build their retirement homes in rural areas and not in the city where they live and work on a daily basis.
"When you retire to the countryside and you lived almost half of your work life in the city, it is even hard to socialise, leave alone adopting to the rural lifestyle," says Angwenyi. He says it is advisable to invest in the place where you have lived and raised a family and the best gift one can offer to one's family is giving them a roof over their heads.
However, Angwenyi says that when buying land or constructing a home in Nairobi, it is always good to be careful not to fall into the trap of con-men. "After I acquired my plot, I approached an architect who was to draw for me a building plan and paid him Sh50,000. The guy disappeared with the money after our agreement and I have never seen him to date. These are some of the experiences you ought to be careful of when planning to build a home in Nairobi."