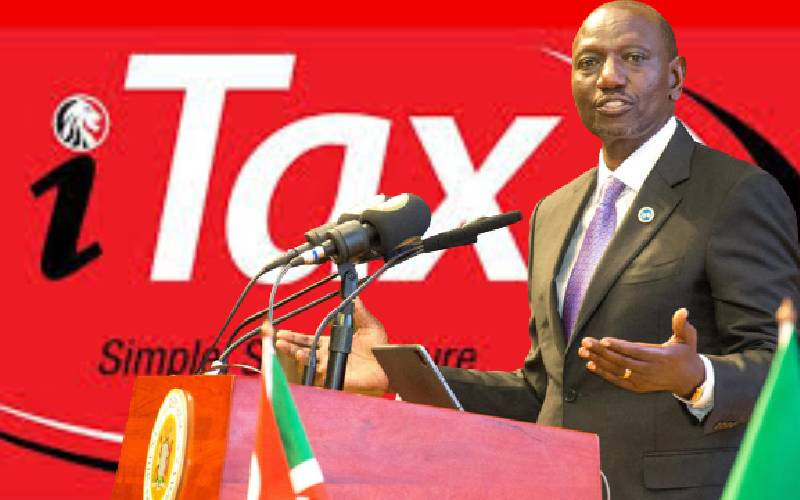 Believe me, we shall get used to high fuel prices and new taxes and move on. But there are consequences, intended and unintended.
Economic shocks are not like explosions; they are more like earthquakes with aftershocks. The effects are often felt with a lag, taking months or years.
Kenyans have an uncharacteristic way of handling economic shocks, which have replaced political shocks. They simply create humour around it. That used to be the domain of Kenyans on Twitter (KOT - now KOX). But some of our leaders have joined the fray. Whether it's high taxes or fuel prices, a few jokes and banters distract us from the real economic issues.
The government, by choice or coincidence, has some distractors who annoy us with cold humour. They are like bodyguards who protect the VIPs (very important persons). But they do that verbally. I will not name them!
Jokes aside, what are the unintended economic consequences of higher fuel prices and more taxes? The intended consequences are well known like raising more tax revenues.
The Kenya Kwanza government seems to have taken control of the political space, more so after demos. That explains why they are not shaken by economic shocks.
One, more taxes and fuel prices may not necessarily lead to higher tax revenues. The laws of economics and our emotions come into play. We could reduce our travelling. One holiday homeowner told me he would reduce the number of visits.
Even the affluent have to recalibrate their travel. They have big cars and feel the effect too. The average traveller will call instead of visiting. Will Airtel and Safaricom notice a spike in their revenues after a fuel price hike?
The number of Kenyans walking to work or some sections of their trip to work will go up. In the morning, Thika Road, Waiyaki and other roads are full of workers walking to the office. The same applies to link roads. Check Uhuru Highway, Kipande or Ojijo Road during rush hours. Luckily, someone seems to have foreseen the high oil prices and built walkways! We shall leave cars at home or sell them. The government is counting on the fact that we get addicted to the car. Have you noted the rising number of small cars like Suzuki Alto? Noted the rising price of compact cars like Vitz?
One gentleman put it this way, "I have stopped using the car and started carpooling and using public means once in a while."
Another put this way, "I board matatu earlier before 6.00am."
Market share
Another one, "I ration meals to cover fare." But matatu owners are becoming creative, Faith Langat, an MBA student noted. "Some Saccos, specifically Rembo Classic have introduced a new route 'Kitengela-Upperhill' at a reasonable price of Sh130 - in a bid to compete and split market share with Supermetro Sacco. Traditionally, one would board a matatu to town, then pick the second matatu to Upper Hill."
On a recent visit to the countryside, someone asked me why I could not send that money instead of "burning it "through fuel.
What of innovations? There is a lot of talk about using gas to power cars and motorbikes. That could be good for the planet, and our pockets.
Electric cars are on the road but seem overpriced; which is expected of any new technology.
The owner of one such a car told me he charges it at home like the phone! The shift to electric cars even in developed countries is slow.
On this, we have a competitive advantage: we shall charge with power from renewable energy, stamping our contribution to climatic change mitigation.
The shift to new technologies takes time. What will General Motors or Toyota do with all their legacy car manufacturing technology?
What will oil producers do with their oil? Can you tell Nigeria or Saudi Arabia to stop mining oil because of global warming?
We cry, and others celebrate. At what price will our oil become commercially viable; or are we so "good" to stop global warming? Higher oil prices should encourage us to mine more oil, as it becomes commercially viable. Remember fracking?
Oil under the sea bed? Another unintended consequence is projecting anger on friends or family members. Noted a change in mood of those close to you? On the streets, even the walking style has changed!
There is another curious unintended consequence; celebrations. Battered by economic gloom, Kenya's are looking for any excuse to cheer themselves up. Baby showers, birthday parties, graduation parties, among other parties. Can cake makers confirm that?
Firms and individuals will have to shift their resources to pay for fuel if they have to keep the status quo.
The alternative is to cut costs elsewhere. One easy target is employees, the most dispensable resource.
Terms like retrenchment, downsizing, and right-sizing will become common as firms lay off workers or replace them with technology.
Can you hear echoes of Structural Adjustment Programs (SAP)?
Foreign exchange flows
Firms could shift their operations to low-cost countries they have a choice.
This could make matters worse with joblessness. What of investors?
They know our purchasing power will reduce and could keep off the market. That could affect the exchange rate as less foreign exchange flows.
Higher prices induced by fuel and tax discourage consumption.
The reduced demand for goods and services will lead to job losses.
We should not forget that employees will only work for what they feel they are paid, reducing productivity.
Should we lose sleep over the unintended consequences?
Some argue we got through the Goldenberg scandal when prices hit through the roof and went through Covid-19, Mau Mau and other national crises. And this too will come to pass.
However, individuals and families will have suffered both financially and emotionally. You may not have seen a dollar or known the meaning of IMF (International Monetary Fund) but they affect your lives.
At times, we are helpless, even the State saying they can't do much about fuel prices. Yet such a shock should have a silver lining, it will transform our economic thinking, and force us to see the intimate link between economics and politics. Maybe Winston Churchill was right when he said: "Never waste a good crisis."
Related Topics