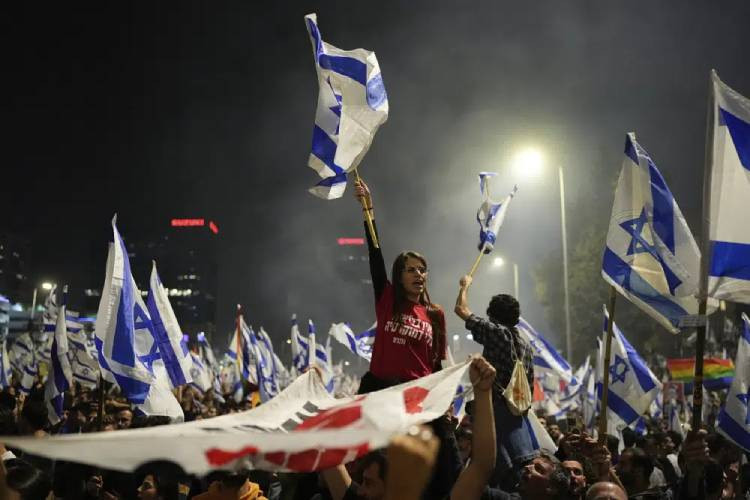 The head of Israel's largest trade union group says it is launching a general strike in protest over Prime Minister Benjamin Netanyahu's plans to overhaul the judiciary.
The decision on Monday by the Histadrut, which represents more than 700,000 workers in numerous sectors, from banks to transportation to health workers, could paralyse large parts of Israel's economy.
Arnon Bar-David, the group's head, said he made the decision to steer Israel away from "an abyss."
Netanyahu's plan to overhaul the judiciary was facing mounting opposition on Monday, with the country's ceremonial president urging for an immediate halt to the legal changes.
Universities countrywide shut their doors in protest and trade unions were expected to call for a general strike.
The growing resistance to the plan came hours after tens of thousands of people burst into the streets around the country in a spontaneous show of anger at Netanyahu's decision to fire his defense minister after he called for a pause to the overhaul. Chanting "the country is on fire," they lit bonfires on Tel Aviv's main highway, closing the throughway and many others throughout the country for hours.
Related Topics