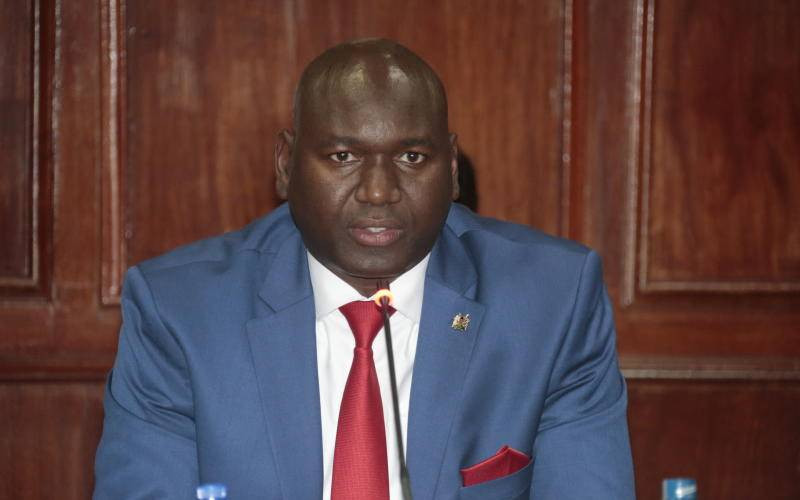 Kenyans can now access marriage certificates online Immigration and Citizen Services PS Prof Julius Bitok has said.
The certificates can be conveniently obtained after registering mutual consent on the phone or other electronic gadgets.
"If you want to get married, you can now apply for a marriage certificate from the comfort of your phone where you apply online, go for interviews and get your marriage certificate online," he said.
Bitok said that the certificates are among the more than 5,000 Government services available online on the e-Citizen platform.
The services can be accessed using mobile phones and the government targets to double the number of services by the middle of the year.
Bitok was speaking in Nakuru where he closed a workshop on the digitalisation of services by national and county government ministries and agencies and onboarding them to the e-Citizen platform.
The 3-week meeting was also attended by digital services platforms providers and telecommunication firms.
PS Bitok said the e-Citizen platform will give Kenyans services cheaper since it will cut out travel and time spent on physical visits to government offices.
"One of the key benefits of digitization is that it reduces the cost of services to citizens by the government," he said.
According to the PS, the government is also banking on the onboarding of all its services on e-Citizen to increase its daily revenue from Sh80 million to Sh1 billion.
"The other advantage is that this will increase the revenue by reducing leakages," he said.
He said the ministry is on course to comply with the directive by President William Ruto to digitize government services by mid-2023.
Related Topics