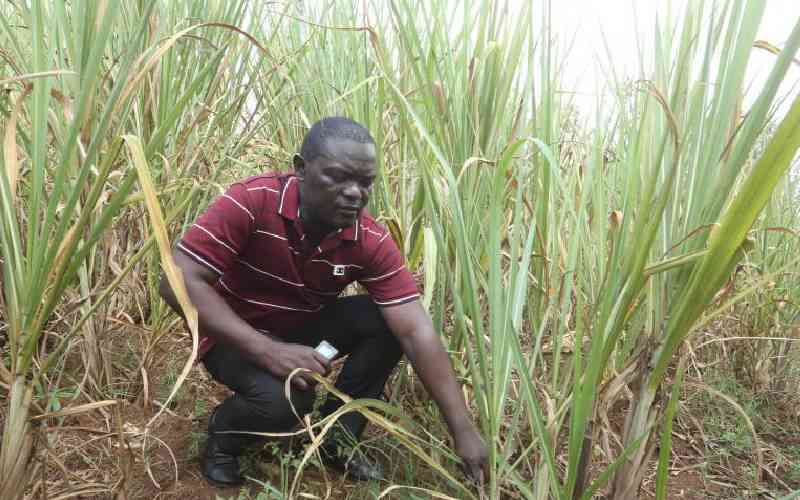 On May 24, the Agriculture and Food Authority (AFA) issued a landmark order. Sugarcane factories now have to get their supply from five zones due to a severe shortage of sugarcane.
AFA Sugar Directorate acting Director Jude Chesire came up with this plan to tackle the biting shortage. The price of raw sugar has reached an all-time high, with a ton selling for Sh5,500 and a kilogram of table sugar for over Sh210. Mr. Chesire intends to push sugar factories to help farmers grow more sugarcane, ensuring a steady supply.
Chesire's action is in line with the 2019 Sugar Industry Stakeholders Task Force Report. This report suggested zoning as the solution to the shortage. Both sugar mill owners and farmers agreed with this suggestion during the meetings from December 2018to May 2019.
The report pointed out that poor management and competition among sugar mills for limited sugarcane supply led to the shortage. The proposed solution was to divide the region into five zones, each with two or more sugar mills. Farmers could then choose which mill to supply.
Farmers who favor zoning believe this plan will motivate sugar mills to help them in the demanding process of sugarcane farming and end the unauthorized taking of sugarcane by mills.
They say that since institutions that used to support them collapsed and the Sugar Development Levy (SDL) was scrapped, they have had to rely on sugar mills for services, supplies, and funding. But this support often comes with strings attached.
Deceitful millers
Farmers revealed that some deceitful sugar mills delayed their payments after they delivered mature sugarcane. This led to lower investment in the next crop and some farmers gave up on sugarcane farming altogether.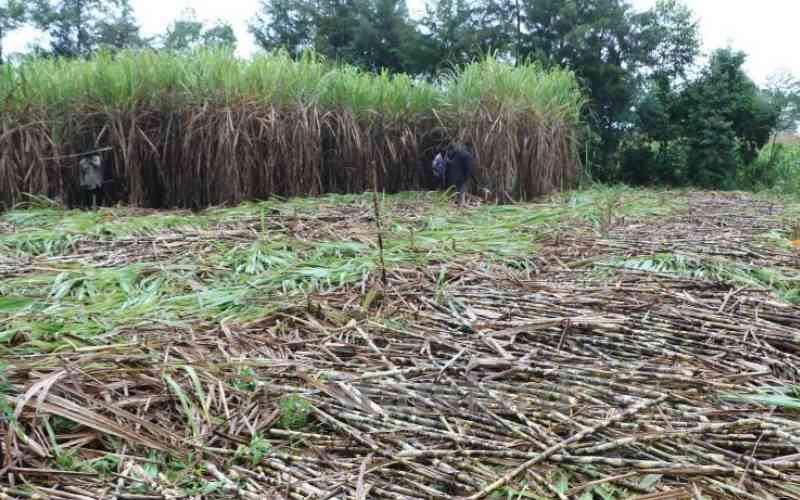 The Sugar Report 2019, commissioned by former President Uhuru Kenyatta, supports the farmers' opinions. The report aimed to identify needed changes in the production, processing, and marketing of sugar.
"Delayed payments also force farmers to divert cane to other mills, who may pay promptly but at unfairly low rates. This has contributed to the impoverishment of the sugar cane farming community as cane farming is mainly their source of livelihood," reads the report.
To prevent this, Chesire confirmed that AFA would oversee the relationship between the millers and farmers. It will ensure that the mills pay for the sugarcane within seven days under the new zoning rule.
During a public participation meeting, West Kenya, Sukari, and Soin millers suggested that farmers should be free to supply their cane to whichever mill they prefer, as long as they did not have a contract with another mill.
Most farmers and millers like Mumias, Chemeli, Nzoia, Muhoroni, Kibos, Sony, Trans Mara, Butali and Busia, backed zoning, which will be monitored by AFA to ensure all parties follow the rules and guarantee crop development.
Chesire has divided the country into five regions for its 16 mills. Central includes Kisumu and Kericho counties, and southern Nandi sub-counties. Upper Western has Bungoma, Kakamega (excluding Mumias), Trans Nzoia, and Uasin Gishu counties.
Other regions include lower Western with Mumias, Busia, and Siaya counties, the southern region (Migori, Homa Bay, Kisii, and Narok counties), and the coastal region (Kwale, Tana River, and Lamu counties). Under this new system, farmers will sign a contract with their chosen mill within the region.
"Such arrangements will ensure millers continue to operate within capacities supported by mature cane in their respective regions," Chesire said in a letter to the 16 factories.
The AFA will also make sure that no mill harvests immature sugarcane.
They will have to show a planned supply of sugarcane that matches their factory's capacity before getting or renewing their license.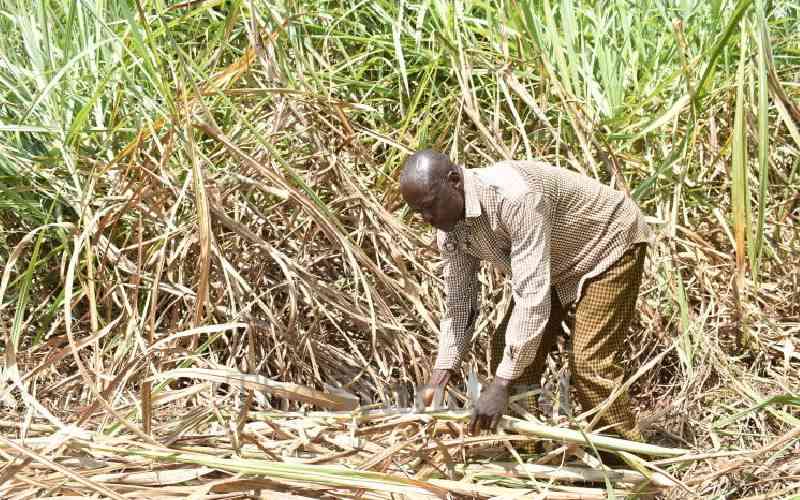 But despite all parties seemingly in agreement, the issue might still end up in the courts. Edwin Wafula, a lawyer who specializes in sugar-related legal disputes, says that it would not be surprising if the mills or farmers took legal action against the zoning rule.
"Competition Act No. 12 of 2010 prohibits restrictive trade practices like zoning except in unique circumstances like the one the director agreed on with the millers. But it's not far-fetched to imagine the decision will go unchallenged, not in the sugar sub-sector," says Mr Wafula.
The lawyer has filed a petition in the Kakamega High Court seeking to ban retailers who don't produce sugar from packaging and selling it under their own brand names.
Jacob Shisia, a farmer from Mumias East, thinks the government needs to do more to make the mills help farmers grow sugarcane.
"The directive by AFA is timely to make the millers more involved in helping the framers develop their raw material. But more is needed," he says.
Shisia notes that imported sugar is more profitable for the mills than locally processed sugar. He thinks they intentionally make life hard for farmers, leading to a fake shortage. They then use this as a reason to import sugar.
"Take away their licenses now and see how the area of land used to grow sugarcane increases dramatically in the next few months," he says.
Most of the respondents in the Sugar Report agree with Shisia's opinion. They suggest that a government agency, preferably the Kenya National Trading Corporation, should control the importation of sugar.
Related Topics