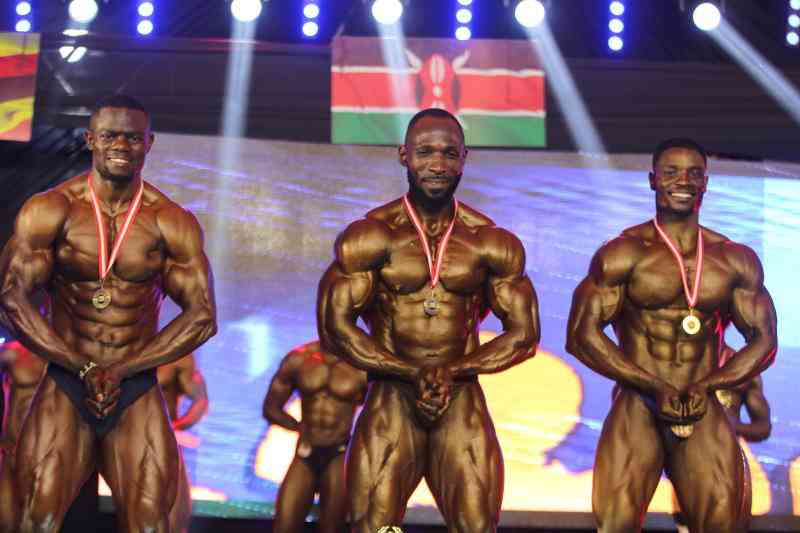 More than 300 athletes are expected to participate in the second edition of Mr and Miss East Africa natural Body Building contest in Eldoret on Saturday.
Last year, 190 athletes competed in the inaugural contest.
On Saturday, just a week before the East African bodybuilding bonanza, preparations started with an anti-doping seminar at Rupaz Fun and Fitness Centre.
Bodybuilders, who took part in last year's contest, said they are ready to showcase what they are made of again this year.
Makando Omolo, last year's second runner-up in the men's heavyweight category, said he is eying the top spot.
"This is the second time I am participating in the bodybuilding contest. I was second runner-up and I'm gunning for the top place in the upcoming event," Omolo said.
He said he is excited that bodybuilding, which had remained latent for years, is back.
"We are psyched up and looking forward to the contest," said Omolo. Event organiser Joseph Mugo said 300 bodybuilders from East Africa have confirmed participation.
"This year's theme is mental Awareness. The event will be used to promote not only body wellness, but also mental health," said Mugo during a seminar that brought together the Anti-Doping Agency of Kenya (ADAK), bodybuilding coaches, and health experts.
Rupaz Fun and Fitness Centre General Manager Nebert Nebo Shiveka said contestants will be battling for the event's Sh2.5 million prize purse.
He said the event is among bodybuilding events that offer rich prize money.
"This is a big event that has attracted a host of sponsors, who have come in to ensure the event becomes a success and put the country on the global map," Shiveka said.
Related Topics