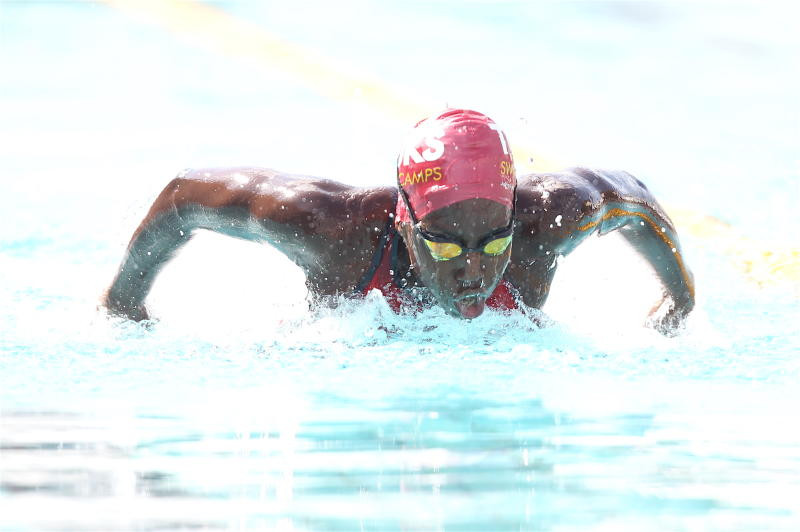 Super Marlins Swimming Club proved to be the best after winning most of the medals during the Kiambu County invitational swimming gala, at the Mpesa Foundation Academy, in Thika.
The two-day meet, which ended on Sunday, saw Super Marlins swimmers showcase their prowess as they floored their opponents with ease.
The club finished top of the podium with 71 medals that included 24 gold, 26 silver and 21 bronze.
Crawford International School finished second with 64 medals; 21 gold, 17 silver and 26 bronze.
Hydrofit Swimming Club completed the top three positions after amassing 54 medals (17 gold, 18 silver and 19 bronze).
In the men's category, Super Marlins were unstoppable after they won 45 medals. They had 16 gold, 15 silver and 14 bronze medals.
Hydrofit were second with 29 medals; that included 11 gold, nine silver and nine bronze.
Nairobi 's Aga Khan Academy were third with 11 gold, seven silver and nine bronze for a total of 27 medals.
In the women's division, Nairobi's Potterhouse School emerged victorious with 30 medals; 15 gold, eight silver and seven bronze.
Woodcreek School amassed 25 medals that included 12 gold, eight silver and five bronze for the second spot, as Crawford International School bagged 31 medals to finish third.
In the individual ranking, Samuel Nderitu from Sunrise Bay Club was the best swimmer with 60 points, while Jeff Muthuri of Genesis sports had 52 points for the second position.
David Mwangj of Joy Town School was third with 50 points.
Related Topics