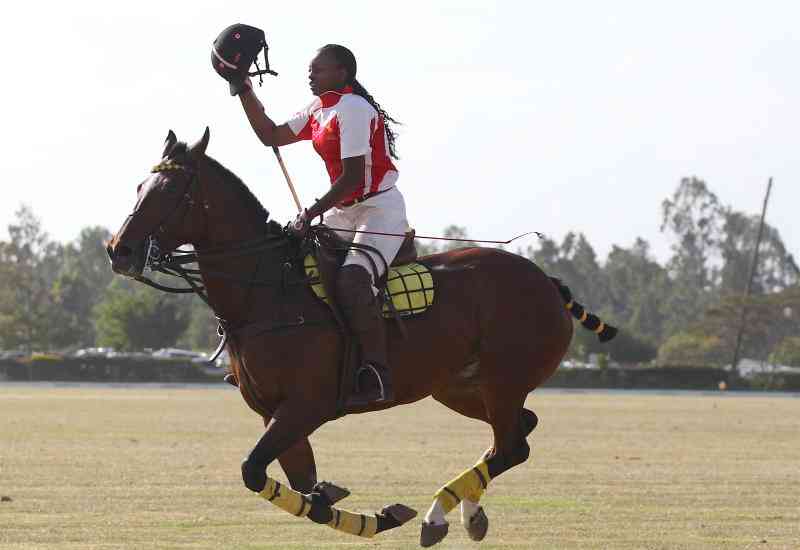 With Hiromi Nzomo's pony - The Honey- being declared the Most Valuable Pony in the Davis Cup at Nairobi Polo Club over the weekend, polo lovers may wonder on the criteria used to do so.
In polo, a player must have at least four horses to play a match of four chukkas and one is allowed to change horses in between the Chukkas.
A player who has six horses in a match has an added advantage.
Rarely does a horse complete a full chukka of seven minutes divided into halves of three and half minutes per match. This is because of the vastness of a polo pitch, which is three and half times of a football pitch.
Professional British polo commentator Jammie Hayward said a horse that can complete a full chukka without being rested confirms its (the horse) fitness levels and therefore stands a high chance of scooping the coveted prize.
"Once a horse completes a full chukka, it confirms its strength and fitness levels, hence standing a chance of being declared the Most Valuable Pony," said Hayward.
And that's how Hiromi's Pony Honey (Asali) beat the rest to win the trophy during the competition won by BM Security. [Ben Ahenda]
Related Topics