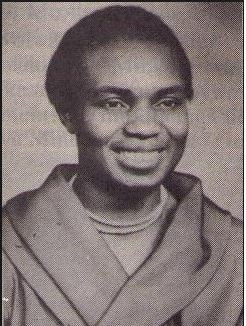 Few Kenyans know that Priscilla Abwao was the first woman to serve in the Legislative Council in 1961.
Since Kenya does not honor its historical figures, heroes, and heroines, the name of this mercurial lady is unknown even to millennial scholars of history or political science.
There is no symbol or image in Nairobi or elsewhere that has been erected to immortalize her. A quick spot-check in the streets of Nairobi or her native Kakamega can definitely draw blank faces.
To them, she is Priscilla who, who is she, haven't heard of her? Priscilla Ingasiani Abwao was born in Maragoli in 1924 and died in 2009 at the age of 85. She belonged to an outfit called the Kenya African Women's League.
This is where you found leading women luminaries drawn from all sectors of the country. Phoebe Asiyo, Muthoni Likimani, Grace Onyango, Margaret Kenyatta and many others. The role of a woman had been relegated to the background in a traditional Kenyan male-dominated society. Few had gone to school. The first batch of educated women had just been sent to America by Tom Mboya in the famous 1959 Airlift.
The second group which included Muthoni Likimani, Beth Mugo, Wangari Mathai, and Pamela Mboya followed in 1960. The group also had unknown but educated women like Elizabeth Kamau, Eliena Mshana, Rose Gichoki, Regina Katungulu, Gladwell Gathoni, Beatrice Wairimu, Dorcas Boit, Alividza Mugone, Angelina Wokabi and Jennifer Ragwar.
The Governor was given two names for nomination to the Legislative Council. They were Priscilla Abwao, a social worker, and Margaret Kenyatta daughter of Mzee Jomo Kenyatta. He picked Priscilla to be the first African woman to sit in the Legco.
She did not disappoint. She came out as a very effective crusader for women's rights and empowerment. Her biggest achievement came when she organized the first-ever conference of professional women in Kenya that was held in Limuru in 1962. Called the Kenya African Women Seminar, they prepared the way for the inclusion of women in various opportunities that were soon to come up in the coming Africanisation of jobs.
Priscilla encouraged women to rise above all and earn their place in Kenya. The conference brought together big names like Phoebe Asiyo, who by then was a Superintendent with the Kenya Prisons. Others were Ruth Njiiri and Jemima Gecaga.
Priscilla Abwao's name does not quite stand out because she never joined mainstream politics after her sojourn in the Legco. She remained in the background, humble and laid back.
She retired in her farm in Kitale then in 2009, she died quietly in her Lavington home. With her death, Kenya lost a pioneer trailblazer who remains largely unknown.
Related Topics